Is Empty Nest Necessary?
Is Empty Nest Necessary?
By Natalie Caine,
M.A.
NABBW's Empty Nest Expert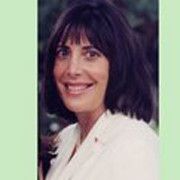 In my group, sweet Susan said with a slight laugh, "Loss is necessary but is empty nest?"
We were talking about the cumulative losses over our lifetimes.
Susan was having a sad day. Her bottom line essentially boiled down to this, "I tried for months to get pregnant, then put up with enforced bed rest in order to stay pregnant, then once he got to age two I had to raise him by myself, etc.,  Yet no one told me loss is necessary and he will leave, and won't put a thank-you note in my mailbox.
Experts on morning talk shows tell us how to talk to our kids and how to get our kids to talk.
They tell us how to watch for signs of depression, drug use, partying when you aren't home and how to keep them from having sex.
So how come there are no doctors or experts out there on TV telling kids "DON'T LEAVE HOME, \'cause your mama will cry."
Susan and all of us laughed after passing her Kleenex. She gave me an idea for the group:
I said: Let's throw out ideas for a comedy movie we will write called:
"YOUR MAMA WILL CRY"
Your mama will cry if she is not your best friend
Your mama will cry if you don't call her.
Your mama will cry if you don't say she is the best mama a kid could ever have.
Your mama will cry if you don't let her live with you.
Your mama will cry if she doesn't like your partner.
Your mama will cry if you don't come for Sunday dinner.
Your mama will cry if you don't spend the holidays with her.
Well, you get the idea . . .
Natalie
Natalie Caine M.A.

Life In Transition, What\'s Next?
Empty Nest Support Services
(800) 446-3310 or (310) 454-0040
Los Angeles

Featured in Time Magazine, USA Today, Huffington Post, Wall Street Journal, MariaShriver .com, Better Homes and Gardens, New York Times, Los Angeles Times, Washington Post, Lifetime Radio for Women, Chicago Tribune, Sirius, Associated Press, Miami Herald, and many more.

Change is inevitable. Get Ready. Get Support. Life transitions need a hand to hold.

www.lifeintransition.org
www.emptynestsupport.com

– Private Telephone Consultations
– Speaking engagements
– Support groups
– Workshops
– Mentoring
– Facebook, Linked In, Twitter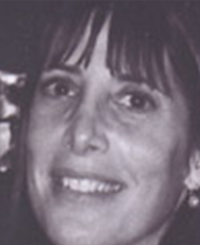 Natalie Caine is the founder of Empty Nest Support Services. When her daughter was a senior in high school, she realized that as a soon-to-be "empty nester," she would be undergoing a major life shift. Not wanting to confront this transition alone nor have her many friends face this abyss without strong support, she created a support services group, which quickly grew into a new career and an exciting full-time business.