How Do You Begin In A Transition?
How Do You Begin In A Transition?
By Natalie Caine, M.A.
NABBW's Empty Nest Expert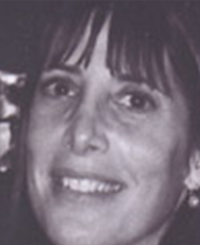 An empty nest parent called shyly tearful about her daughter leaving for college and her not knowing what life will be like in the emptiness.
When you leave the familiar to the unknown, tears fall and your inner doubter chats away in your sweet mind.
You are not alone. You are on a walk where you are invited to go within and unfold new parts of you that had to go dormant while daily parenting.
Who wouldn't feel scared with a major life shift of roles?  The parent you were is called to step back.
I wept on the airplane flying 3,000 miles back home, alone, after dropping my daughter off at college.  The stewardess came over and said, "Are you alright?"  I nodded, yes, propped by the window.
Of course I wasn't alright, but didn't want to talk.  I just couldn't believe she was in college. College, that seemed a long distance from the days of watching and hearing her change at home and share herself with me.
I felt my clock ticking.  I felt that end, big end of a relationship as I knew it.  I felt relief that she was in college.  I had no idea what would appear in me or not appear. Curiosity and self –compassion were my best friends as well as feeling whatever whenever feelings sloppily caught me.
Long story short, I am very happy in my new role with her, the working college graduate, and with me, the woman who loves her freedom.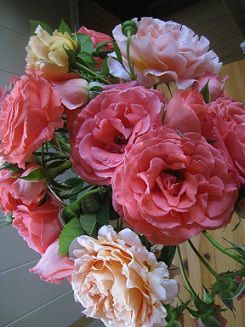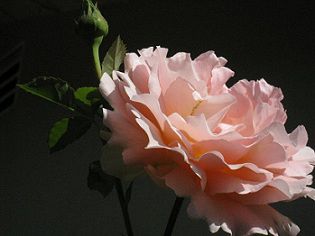 The photos are ones I took this week in my garden.  Before being an empty nester, I didn't even think about bouncing out of bed to see what I could capture in a photo from my garden.
My digital camera and I are velcroed where my past Velcro was shared with my daughter.
Stay curious about what makes you happy.
Ask yourself what you use to do before parenting, before marriage or divorce or career.  One mother remembered she loved folk dancing.  She wasn't ready to do anything but make a note.
Another mother got into planning holiday gifts just to lift her energy.
Your shift of roles is a grieving.  Treat yourself as you would treat your best friend who feels a deep loss.
I wrote myself a letter about what I loved about parenting and what I wouldn't miss. You forget there are different parts of you that hold wisdom.  Connect with them, maybe through writing or walking and chatting the stories to yourself.
May you comfort yourself.  There are gifts in new beginnings.  No rush.
"It's the possibility of having a dream come true that makes life interesting." ~ Paulo Coelho
Natalie
Change is inevitable. Get Ready. Get Support. Life transitions need a hand to hold.

Invite Natalie to speak in your community or bring her workshop to you.

Get a group of 10 and Natalie will come to your city.  Call for a private consultation

1 800 446 3310 Los Angeles, CA

Featured in Time, USA Today, Associated Press, NY Times, Chicago Tribune, radio, and more..