Give Yourself Permission to Play This Summer
Give Yourself Permission to Play This Summer

By Natalie Caine
M.A.
NABBW's Empty Nest Expert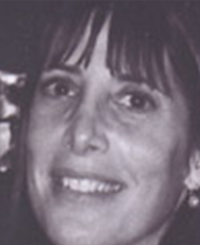 Whether solo or with a friend, summer invites you to get out and see what you haven\'t had the chance to explore.  
Our groups, which sometimes meet on the telephone, all agreed, that two days of getting out of town, lifted their spirits while in a transition.  
They laughed at how some decisions –  like getting out of town – are easy yet others feel spin them into exhaustion.
Here is a short list of what they have been doing:
Kayaking 

Enjoying a pampering night in a luxury hotel


Making a point, while on a trip, to enjoy food and wine where the locals eat

Enjoying the outdoors while golfing

Chilling out at lakes and beaches

Playing games on the lawn like Apples to Apples or horseshoes

Taking train rides

Reading in hammocks

Dancing – by yourself or with someone special


Participating in an outdoor concert

Visiting romantic rooftop bars with twinkle lights

Shopping farmer\'s markets

Checking out summer sales

Shooting fun pictures with your camera

Hiking

Sleeping outside under the stars


Meditating on a rock by water

Yoga on the beach, and


Playing tourist in their home town – checking out the sites they\'ve never seen
What have you been doing for summer fun?
You aren\'t the only one who forgets to give yourself PERMISSION to HAVE FUN, which might be — oh guilt oh guilt — watching TV during the daytime or eating popcorn in bed.
Your practice, this week, could be to plan a fun day with yourself and another day with one person.  
Do you think you will?  
Leave the guilt voice back home and turn up the giggle.  
Most of us are so productive and generous with others, we forget our own mirror.
HAPPY SUMMER,
Natalie
Natalie Caine M.A.

Life In Transition, What\'s Next?

Empty Nest Support Services

(800) 446-3310 or (818) 763-0188

Los Angeles

Featured in Time Magazine, USA Today, Huffington Post, MariaShriver .com, Better Homes and Gardens, New York Times, Los Angeles Times, Washington Post, Lifetime Radio for Women, Chicago Tribune, Sirius, Associated Press, Miami Herald, and many more.

Change is inevitable. Get Ready. Get Support. Life transitions need a hand to hold.

– Private Telephone Consultations

– Speaking engagements 

– Support groups

– Workshops

– Mentoring