Silence Your Inner Critic . . . One Day at a Time
Silence Your Inner Critic . . . One Day at a Time
By Natalie Caine, M.A.
NABBW's Empty Nest Expert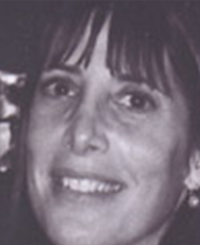 You\'re bored. You get in your car. You\'re not sure where you want to go. You go to the same old places and do the same old things.
You say to yourself, "nothing ever changes".
Recently, I asked some of my group members where they go and what they do to have a better day. Their responses included these places and activities:
1. Shopping for bargains
2. Looking at new cars
3. Visiting a garden shop
4. Walking on the beach
5. Adopting a pet
6. Going to a bookstore
7. Hitting a bucket of golf balls
8. Buying a new shade of lipstick
9. Shopping at a farmer\'s market
10. Trying a new restaurant
11. Browsing in a used book store
12. Visiting a gallery
13. The shoe store (enough said!)
14. Having a frozen yogurt treat
15. Picking out a new board game
16. Visiting a museum
17. Downloading some new music
18. Going to a computer store
19. Feeding the ducks at the park
20. Reading the newspaper at a café or coffee shop
21. Painting with watercolors outside on a sunny day
22. Creating charcoal art
23. Making collages with magazine pages
24. Taking pictures
25. Visiting a favorite website
Is there something on this list you would enjoy doing? Why not do it today? Why not silence the inner critic telling you that you\'re wasting your day if you don\'t do something "productive"
Recharging you spirits and nurturing your happiness is always productive. Make one small change in what you do today, and you\'ll be amazed what a difference it can make!
GO FOR IT NOW!
Natalie
Change is inevitable. Get Ready. Get Support. Life transitions need a hand to hold.

Invite Natalie to speak in your community or bring her workshop to you.

Get a group of 10 and Natalie will come to your city. Call for a private consultation

1 800 446 3310 Los Angeles, CA

Featured in Time, USA Today, Associated Press, NY Times, Chicago Tribune, radio, and more..