Delicious Spring Dessert for Two — Lime Panna Cotta
Delicious Spring Dessert for Two — Lime Panna Cotta
By Pat Sinclair
NABBW's Cooking for Two Expert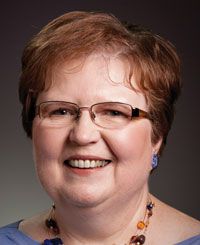 Whether you are planning an Easter brunch or dinner for two, this light dessert is tangy finale. Panna cotta is Italian for "cooked cream" and light and refreshing.
I like to serve it in wine glasses or small dessert dishes topped with fresh berries. You can also make it in lightly greased ramekins or custard cups and unmold it.
Unfortunately locally grown fresh berries won\'t be available for a while but the strawberries in the supermarkets have been sweet, and you could substitute them.
Or, make a raspberry puree with fresh or frozen raspberries, a bit of sugar and a splash of Chambord (raspberry liquor). (See Sidebar below for specifics.)
When I unmold it, I serve it on a pretty dessert plate in a puddle of this raspberry sauce.
Lime Panna Cotta with Raspberries

Makes 4 servings

1/4 cup cold water
1 package (1/4 ounce) unflavored gelatin
1 cup vanilla-flavored or plain Greek-style yogurt
3/4 cup whole or 2% milk
1/3 cup sugar
1 tablespoon grated lime rind
2 tablespoons freshly squeezed lime juice

2 cups fresh raspberries

Place the water in a small microwavable dish. Sprinkle the gelatin over the water and let stand about 5 minutes or until the gelatin is softened. Microwave on High 30 seconds or until the liquid is clear. (You can also place it in a small saucepan and cook it over low heat.)

Combine the yogurt, milk and sugar in a medium bowl. Add the hot gelatin mixture and stir until smooth. Add the lime rind and juice.

Pour into 4 wine glasses or lightly oiled ramekins. Chill at least 4 hours. Unmold, if desired, and serve with fresh raspberries.

This recipe can easily be doubled to serve eight.
SIDEBAR: It's easy to make a simple sauce with fresh berries. For raspberries, puree 2 cups raspberries, 2 tablespoons orange juice and 1/4 cup sugar in a blender container or food processor. Strain out the seeds, if desired. For a special treat, stir in 1 tablespoon Chambord liqueur.
Pat Sinclair is a food consultant and a recipe developer with over 25 years experience.  She develops recipes that are easy, fast and practical for the home cook, keeping consumer's busy lifestyles in mind.

Her newest cookbook, Scandinavian Classic Baking, from Pelican Publishing has just been released. Her first cookbook, Baking Basics and Beyond: Learn These Simple Techniques and Bake Like a Pro, received the Cordon d'Or- Gold Ribbon Award from the Culinary Arts Academy in 2007. She is currently working on Dinner for Two-Easy Healthy Recipes to Fit Your Lifestyle.

Pat has a degree in Food Research from Purdue University and a master's degree in Foods from the University of Maryland. She is a member of Les Dames d'Escoffier, International Association of Culinary Professionals, and the Twin Cities HEIB (Home Economists in Business).

She invites you to contact her at www.PatCooksandBakes.com. Or via her blog.