5 Tips for Living In the Space Between Dreams & Reality & Why You Should
5 Tips for Living In the Space Between Dreams & Reality & Why You Should
By Sheri McConnell
NABBW's Entrepreneurial Publishing Expert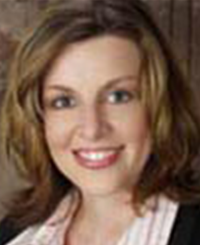 "Don't be afraid of the space between your dreams & reality. If you can dream it, you can make it so." – Belva Davis
I absolutely adore this quote. I feel myself expand each time I read it. When I found it earlier this year, I realized I've grown accustomed to living in this place. I've been practicing awareness and shifting and walking back and forth on the bridge between dreams and reality in bigger way for over a decade now. And from the outside, I am sure you can tell because so many dreams have been fulfilled. So I'd like to share a few ways you can create a life that allows you to live in this electrifying (and sometimes scary!) fulfilling space.
Always Have More Than One Dream At A Time
The best way I know how to deal with the length of time it takes to reach some of our dreams is to have multiple dreams at one time. Write them down so they become physical on paper and anchored in the universe and that is the first step to making them become a reality.
Be Careful Who Your Smart Five Are
You've all heard how we do anything is how we do everything. And one of the best ways we can do things better is to be extremely conscious of who we spend time with. I call it my Smart Five. Who are the five people you spend the most time with? Are they positive people? Are they supportive? I know how hard it is to truly look at this area of your life. I get it. I let go of a bi-polar mother and walked away from an abusive marriage in order to protect the dreams and future reality of my children and myself. If you feel like it is time for some restructuring in this area, shift gracefully by putting up boundaries that allow you to have some empty space so you can manifest healthier people into your life.
Be Aware of Relationship Flow
Back when I was independent and loved everything in my life to be perfect, I suffered. Then I discovered the power of being interdependent and the beauty of flowing relationships. These are relationships that allow you to give without fear of not ever receiving. Helping other people make their dreams a reality is an interdependent way to live. Being in relationship flow with the entire universe (and the people in it) means that you know if you really need anything, it will come to you when it is supposed to or not at all.
Feed Yourself Along the Journey
Living in the space between dreams and reality requires lots of energy. So feed yourself knowledge (the mind), real food from the earth (the body), and find something creative to do that makes time disappear (the soul). This is one of the biggest reasons people don't dream. They simply don't have the energy to.
Let Yourself Shift for Higher Value
There is no way that dreams can ever become reality if we aren't willing to let go of what is lesser value in our current lives. It doesn't mean that we don't still love them and that we didn't grow from having them in our lives. It just means that sometimes to make space for higher value in our lives, there are activities and people that must be let go.
Sheri McConnell is the CEO of the Smart Women's Institute of Entrepreneurial Learning (formerly the National Assn of Women Writers-2001). You can visit Sheri, access her free article archive, and grab lots of free stuff at http://www.smartwomeninstitute.com. Sheri lives in San Antonio, Texas with her husband, their four children, a weenie dog, and three hermit crabs. Reprinted from sherimcconnell.com