Writers Resources: AuthorsDen.com
Writers Resources: AuthorsDen.com
By Ronda Del Boccio
NABBW's Entrepreneurial Authoring Expert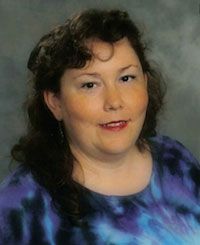 One useful resource for authors that gives you a "footprint" in the search engines is called AuthorsDen. You can register free at Authorsden.com
The site has a Google PageRank of 5, which makes it an "authority site." This is good, and it lends you a bit of clout for having a profile and some articles, poems, and/or stories there. Google\'s rank system goes from N/A (not ranked) to 10. Facebook has a pagerank of 10.
Once you have some pieces on AuthorsDen, you can then post your materials to your blog and get the extra link juice or Google Love, as I often call it.
My thought for any author, whether you\'re a fiction writer, poet, or multi-faceted wordsmith, is that you want as many ways to build your reputation as possible.
You can also create a circle of writer friends who will all go and 5-star rank, Like, +1, thumbs-up or whatever "This is good stuff" rating you can give each other.
Following is one of my Authorsden contributions. It is a "factional" story about my first guide dog, Thunder. Some elements are true, and others are fictionalized. I first used this particular story in a contest and then in my first book, I\'ll Push You Steer (available at Amazon), and now various places on the web.
Note that if you are using material that is published in a magazine or book, you need to be certain you retain the copyright.
Enjoy the story and please ask any questions in the comments below.
Songs Of Woo by Ronda J. Del Boccio
Receive inspirational thoughts, quotes, stories & more at http://ProfitableStorytelling.com/inspirationalstories. #1 bestselling author Ronda Del Boccio is known globally as The Story lady because she teaches you to create the best ever: The story of YOU living with passion, love, joy and purpose. She is legally blind but never lets that get in her way!