How to Write a Book: Writing Chapter Titles that Turn Browsers into Buyers
How to Write a Book: Writing Chapter Titles that Turn Browsers into Buyers
By Ronda Del Boccio
NABBW's Entrepreneurial Authoring Expert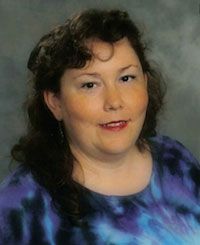 One of the most neglected considerations for how to write a book are the chapter titles. Yet perusing chapter titles is a critical step a book browser makes when deciding whether or not to buy a book.
If the front and back cover (or cover and book description online) make the browser look inside the book, guess what they\'ll see first?
That\'s right, the chapter titles!
So here are 3 things NOT TO DO as you write your chapter titles.
1. DO NOT overloook the importance of the chapter titles. A potential buyer takes 4 steps before making their decision: front cover, back cover, chapter titles, and a peek inside.
2. DO NOT be boring. "The ABCs of design" is a boring title. Even a chapter title should make you want to know what the chapter will convey.
3. DO NOT shrink. Be bold. Write captivating titles that arrest the reader\'s attention.
Here is a video showing you great chapter title examples.
httpv://www.youtube.com/watch?v=srH-mJRJlc0&feature=youtu.be
Remember to write scintillating chapter titles that make your reader crave your book!
And if you\'re wondering how to write a book and how to become a published book author, follow the free step by step system in the 30 Day Awakened Author Challenge, which you\'ll find at http://ProfitableStorytelling.com/nabbw.
Follow your bliss!
Ronda Del Boccio, the story Lady
#1 best selling author and Celebrity Author Mentor
Receive inspirational thoughts, quotes, stories & more at http://ProfitableStorytelling.com/inspirationalstories. #1 bestselling author Ronda Del Boccio is known globally as The Story lady because she teaches you to create the best ever: The story of YOU living with passion, love, joy and purpose. She is legally blind but never lets that get in her way!