7 Simple Writing Hacks to Improve Your Skills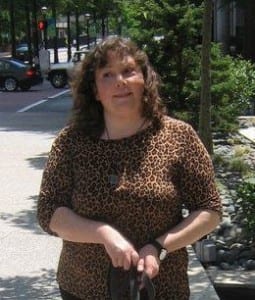 I came across this outstanding, to-the-point article guest-written by Ray Edwards on Michael Hyatt's blog, Your Virtual Mentor. 
In this excellent column, Ray shared seven simple ways to improve your writing skills. As a veteran writer, I can tell you that he is right. 
Here are his first three tips.
Know your reader. This means more than knowing a few demographics (how old they are, their average income, etc.). To know your readers means you understand their fears, frustrations, and aspirations. Writing from the reader's perspective will dramatically change the way you write.

Know your objective. Every piece you write (blog post, press release, video script, or anything else) must have only one objective. I call this objective the Most Wanted Result, or "MWR." Knowing your MWR forces you to write with crystal-clear focus.
Use short words. To persuade, you must be easy to understand. Using short words is one of the best ways to do this. Don't show off how many big words you know.
Thanks, Ray and Michael! People are busy. They don't want to be hit with grandiose words and mounds of pointless verbosity.
By the way, here's a bit more about these two experts:
Michael Hyatt is author of the New York Times bestseller, Platform: Get Noticed in a Noisy World. He is also a Wall Street Journal, USA Today, and Amazon bestseller.
Ray Edwards is a world class communications strategist and copywriter.  Some of his more well-known clients include New York Times best-selling authors Tony Robbins (author of Unleash the Giant Within and Money: Master the Game, Jack Canfield and Mark Victor Hansen (co-authors of Chicken Soup For the Soul), and Jeff Walker (author of Launch). He has also authored and published several books written under his own name, including Writing Riches and Just Get Started: Tips For Starting, Running, & Growing Your Online Business.
(Again, you can check the original article source for the rest of Ray's seven simple and powerful writing hacks.)
Follow your B.L.I.S.S.
Ronda Del Boccio
Ronda Del Boccio is an award-winning and best selling author of both fiction and nonfiction. She tells transformational tales and helps visionary authors turn their dreams and imaginings into published books. See and order Ronda's books on Amazon.

Want more help along your author journey? Get a free weekly tip plus a mini-class to help you write an irresistible book! The mini-course and special report teach you 7 elements of an irresistible and PROFITABLE book, delivered quickly and simply so you can have a great result…

Jump over to WriteOnPurpose.com/free right now and get started.

Please feel free to share this review all over the social web! And join Ronda's readers for free stories, sneak peeks at her next books and more at WriteOnPUrpose.com/read
Note this article was originally published on Ronda's blog, WriteOnPurpose.com, and revised for re-use here.