Fierce With Age: Chasing God and Squirrels in Brooklyn
Fierce with Age: Chasing God and Squirrels in Brooklyn
Kindle Edition
Author:  Carol Orsborn
Reviewed by:  Anne Holmes for the NABBW
In her latest book, a memoir titled "Fierce with Age: Chasing God and Squirrels in Brooklyn," Carol Orsborn records the ups and downs of a tumultuous year she spent facing, busting and ultimately triumphing over the stereotypes of aging. 
The year begins with a cross-country move: Orsborn's husband Dan lands a year-long project in New York City that is too good to pass up. So they reluctantly leave the comfort of their Los Angeles Canyon home for a Brooklyn apartment near Central Park.  
We all know that the transition itself is bound to be a challenge – experts tell us a cross-country Moving is high up there on the list of life's most stressful experiences.
But Orsborn finds the transition to life in New York even more disconcerting than she'd anticipated.
Once settled in their lovely new apartment, she realizes that worse than losing her former home, she\'s lost her identity — and even her ability to pray.
As she attempts to settle into life in New York City, she finds herself in what she calls "the wild space beyond Midlife." And the worst part of the transition is that she\'s forced to come to terms with growing old.
 As she says, it was if, "One moment, I'd been a smart, spiritual woman at the peak of her game. The next moment…I had forgotten everything I'd learned over the course of my life.
 "Shockingly out of control, I could not get things to go back the way they were, complete a grieving process, or martial my internal and external resources to greet a life threatening diagnosis. Rather, I had entered no less than a new, prolonged life stage: one that our entire society either denies, reviles, or sentimentalizes in order to trivialize. In short, I had become old."
As the year unfolds, she begins writing about her daily experiences, and those diary writings form the basis for this book — a tell-all tale of the state of her soul during this year of upheaval.
Traveling along with Carol and her squirrel-crazed dog, Lucky, the reader sees how the loss of her former life forces her to learn a lot about herself, the aging process and how society treats our older citizens.
But lucky for us, Carol Orsborn is not just any Boomer woman. She is both a Boomer generation marketing expert and a veteran journalist and author of 21 books, who today runs Fierce with Age, an online digest of Boomer wisdom, inspiration and spirituality, and blogs regularly for Huffington Post, NPR's Next Avenue and others.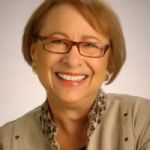 Which means that her diary writings aren\'t just the ramblings of any troubled and displaced "oldster." They are eminently readable. In fact, the book a "must read" for all of us who hope to live a long and satisfying life.
After all, as much as we Boomers like to tell ourselves things like "sixty is the new forty," the fact is, our choices now boil down to this: give up and die, or enter into a fresh life stage – specifically, learn to grow old.
Having now "crossed the divide" into that new life stage, Orsborn alerts readers to the fact that our initiation into old age will bring with it the hallmarks of all the previous life stages combined: the high anticipation, the celebration, and the bold, outright terror.
Thankfully, she also reports that "Whether we are aware of it or not, one of the most important things I have learned is that God is with us through it all. Sometimes God whispers, sometimes God shouts, and sometimes God is silent. The key is to recognize that you are in a transition into a new stage of life, and that the one thing that is up to you is whether you will make getting old a tragedy, or embark upon it as another of life's great adventures. "
Buckle up, Boomers! We're in for a bumpy ride as we transition into old age. But Orsborn assures us that we need not be ashamed or depleted by this journey. We should instead be both curious, and excited.