When Assassins and Allies Conspire
Author: Ronda Del Boccio
Website: http://www.profitablestorytelling.com/tag/when-assassins-and-allies-conspire
Reviewed By: Anne Holmes for the NABBW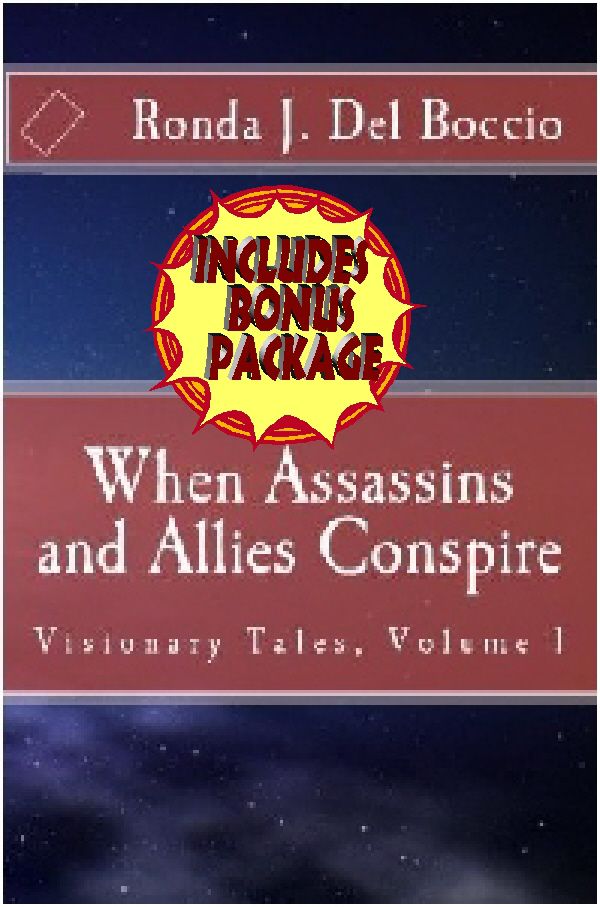 This downloadable Kindle book is a collection of four short stories, written by master storyteller Ronda Del Boccio. Each story is prefaced by a brief author\'s introduction which shares with the reader her inspiration for that tale.
I won\'t tell you about all of the stories, but I will say that each is different, and hugely creative. My favorite is the last one, a fantasy titled "Assassin and the Prince." It features a bodyguard, AreeLaradi-prr-Kyree, or Aree the Kyree, who is perhaps best described as a cat who\'s five feet tall.
But don\'t call her a cat to her face. As a Kyree, she will be most offended by the comparison. Aree is hired to serve as a bodyguard for the human, Prince Caspian, who\'s a bit self-centered and immature. Though he begins to grow up as the story progresses.
Del Boccio promises there will be further stories of the adventures of Aree and the Prince. I look forward to reading them.