Until Brazil: A Novel
Author: Bethe Lee Moulton
Website: http://www.untilbrazil.com/ (Note: This book is available in both print and e-book formats)
Reviewed By: Anne Holmes for the NABBW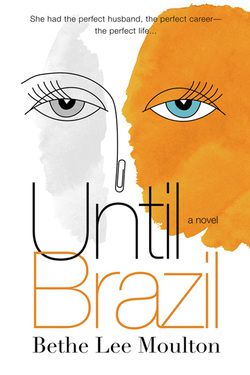 Set amidst the economic turbulence of the 1980s, Until Brazil is a story of risk and potential reward. It delivers a cultural feast, a tale of business intrigue, and an intimate portrait of personal transformation.
Protagonist Beth Ann Bartlett, an international business consultant, travels to Brazil to help a company adjust to a new economy. Despite strongly voiced warnings against taking the assignment from both her sister and her husband, Beth Ann sets aside her fears (including Don\'t speak the language;Never worked outside of the US;Macho Brazilian menwon\'twork with a woman) she packs up and flies off, knowing that the assignment will either advance or derail her career.
Of course once she arrives, Beth almost immediately discovers that her proven "by-the-book"policies and procedures won\'t work in the Brazilian culture. To survive, she must abandon her comfort zone, embrace what initially seem to be outlandish ideas, and keep pace with shrewd executives.
The jogo de cintura (flexibility) valued in Brazil runs counter to her firm\'s rigid rules. Beyond that, Brazil\'s sensual and exotic culture totally contradicts her puritanical roots. As thetwo worlds collide, Beth must make strategic choices. As she does, she finds everything –her client, her career, her love and her life – are forced to change. And with that, she learns to take risks to gain what she truly wants.
The Brazilian team teaches her the benefits of flexibility in life and business. And as one might expect, the Brazilian culture unleashes in herthe passion she\'d never known in her former world of rigid dictates.
Keep in mind that Mouton started the book by explaining to readers that Beth Ann had always chosen all of her clothing according to the rules of John Molloy\'s classic book, Dress for Success. Who can imagine those conservative navy suits, high-necked bow blouses and low heeled pumps comfortably fitting into the hedonistic world that\'s home to the sensual dances like the samba, not to mention it's beaches, trend-setting beach styles, and of course, Rio de Janeiro's Carnival, which some say is one of the biggest parties on the planet?
Beth Ann falls into an affair with that the man who leads the Brazilian team. And her newly sensual relationship contrasts starkly against her existing marital discontent, inspiringthe courage she will need to transform her life. We clearly see her trying to balance rigid expectations and risky freedom. Can such a balance be struck? You\'ll need to read the book to find out.
It\'s clear that author Moulton well-knows international business and the various locales she describes.Her intimate knowledge of the Brazilian culture and the challenges of global business are clearly visible in the way she delivers her story. As a result, she creates believable characters, vividly described scenes and a realistic story of personal transformation brought on by foreign travel.