Empty Arms
Author: Erika Liodice
Website: http://www.erikaliodice.com/books/
Reviewed By: Anne Holmes for the NABBW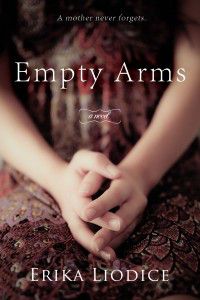 This is the story of Catharine Chase, an ordinary woman, except for the fact that her entire life is built on a secret: She fell in love at 16, got pregnant, was exiled to a maternity home and wasn\'t allowed to keep her daughter. Prior to delivery, no one had told her the maternity home would separate her from her child. As a result, she\'s never been able to forget her child\'s first cries – or her screams as the baby she named Emily was forcibly removed from her arms – forever.
Now, twenty-some years later, as their infertility specialist tells her and her husband Paul that there is no known medical reason for their inability to conceive, Catharine\'s life is in turmoil again: she has never told Paul of her prior pregnancy, and he can\'t figure out why she\'s so upset when he suggests adoption.
You\'ll be spellbound as the story unfolds: Catharine risks her job, her marriage, and her family\'s reputation in a desperate attempt to find the daughter she never wanted to give away. As door after door closes, due to privacy laws death and deception, is there any chance she will she find her daughter? Will she ever have a chance to become a mother?
While this book is fiction, author Erika Liodice tells us the idea that inspired her book came from a true story. Exactly as she writes in this debut novel, a young girl gets pregnant, is sent to live in a maternity home, and at birth her daughter is taken from her in order to pay for the costs she incurred in the home. Then years later she learns that she is infertile.
According to Liodice\'s research, four million women in the U.S. went through similar experiences between the years of 1940 and 1970. She was horrified to read countless stories of girls who were banished from their communities, physically and mentally abused by their caretakers, and bullied by social workers in order to convince them to give up their babies. The more she learned, the more her interest (and outrage) grew, until the idea for Empty Arms was born.
You\'ll be spellbound by this story, which just earned an Honorable Mention in the General Fiction category at the 2012 New York Book Festival. Additionally, according to Erika's blog, she is considering writing a sequel to this book. We hope she does.
Note: Erika is donating 10% of the proceeds to Save the Children, because she says, "at the heart of every adoption story is a child. Sadly, there are millions of children around the world who don\'t have a family to love them, clothes to keep them warm, food to nourish their growing bodies, a safe place to sleep, medicine to keep them healthy, or a decent education so they can thrive in this world. I\'m proud to be supporting this fine charity through the sales of my novel, Empty Arms. Together we can help save the children."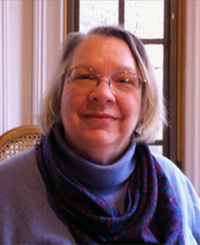 As "Boomer in Chief" of the National Association of Baby Boomer Women, Anne is passionate about educating, empowering and enriching the lives of Baby Boomer Women, as we now begin to age beyond our middle years and enthusiastically launch ourselves into life's next stage – which most people call old age. We Boomers know aging doesn't have to diminish us. We still have a lot to offer the world, and we continue to be ready and willing to enthusiastically participate.

Actively involved with a number of Boomer-focused organizations and committees, Anne keeps a steady finger on the pulse of this still-spirited generation, with the goal of helping us all to enjoy life, stay healthy and continue to live lives that are rich in every sense of the word. Beyond that, Anne is dedicated to helping facilitate the positive interaction between Baby Boomers and the hard-working younger generations who are readying themselves to "take the world's reins" and continue our efforts to move society in a positive direction.