You Want Me to Do What? Journaling for Caregivers
Author: B. Lynn Goodwin
Website: http://www.writeradvice.com/ywmtdw.htm
Reviewed By: Anne Holmes for the NABBW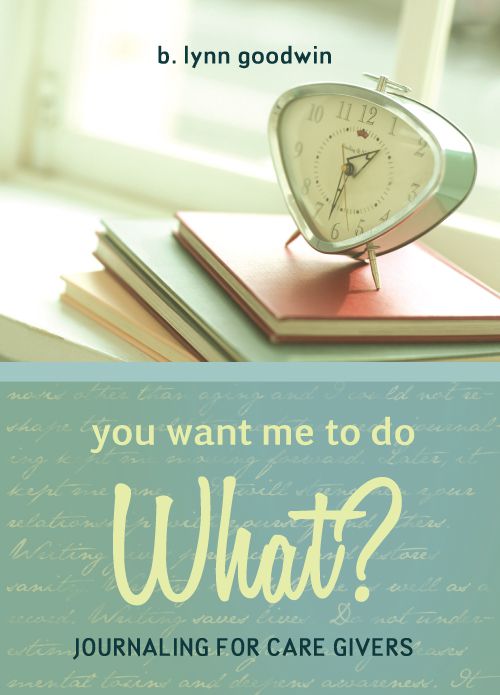 This is a fantastic little book for caregivers who are looking for a way to relieve their stress. Journaling is a perfect stress-buster, and author B. Lynn Goodwin has personal experience to her credit.
This book is small enough to fit into your pocket, so that you can journal whenever a free moment hits – or make a free moment by taking it into the bathroom with you!
Author Goodwin says, "Think of it this way: Remember how the flight attendant on the plane tells parents to put on their own oxygen masks before they try to assist their children? The same thing applies to you as a Caregiver. You have to take care of yourself, or you\'re no good to the person you\'re caring for. Journaling is your oxygen mask."
Over fifty million caregivers spend every spare minute driving to medical appointments, stopping at the pharmacy, cooking, answering questions, paying bills, and helping with matters that used to be private.
Journaling for Caregivers allows users to process their stress and celebrate what is right. And this book gives you open-ended instructions on spilling your guts in the safety of a private journal. Best of all, it offers two hundred sentence starts to help you start the journaling process.
Highly recommended.