Why Namibia? Why Now?
By Sandra Colony for the NABBW
When a co-worker first told me in 2000 that he was traveling to Namibia, I admit it was not on my radar. In fact I didn't know how to pronounce it. But upon his return, listening to him rave about the marvels of the landscape, the abundance of wildlife and the friendliness of the people, I got intrigued.
It took me 8 years to get there – I had to get to the top countries on my existing bucket list such as Papua New Guinea, Ethiopia, Ghana, and, just in time, Syria – before I booked a flight to Namibia. Now, having now been there on multiple trips and heading back in July, I can say without reservation, it is my absolute favorite African nation. Here's why:
A True Safari Experience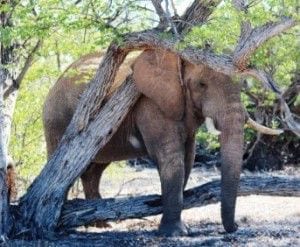 A visit to Namibia is not just about what the country offers – it's also about what it lacks, namely an abundance of tourists. Nominal tourism means safaris feel genuinely adventurous as other vehicles are infrequent and off-road exploration permitted in some areas.
Last year, as our small group of women tracked cheetahs on foot, the sense of excitement (and a bit of trepidation) was palpable, matched only by a sense of awe when we tracked leopards at night – this time in a vehicle – and a few days later, complete exhilaration as we followed the footprints of desert-adapted elephants over rocky hills and through dry riverbeds.
Tourism That Supports Effective Conservation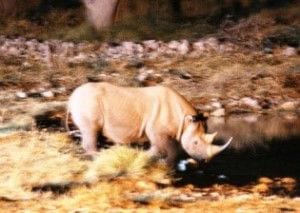 Namibia is home to amazingly diverse wildlife, a significant amount of it protected by conservation organizations. It was the first African nation to include protection of the environment in its constitution and over 35 million acres of habitat are protected.
Multiple institutions and organizations, both public and private, Namibian and foreign, have made an investment in protecting the wildlife and the topography.
Tourist dollars play a crucial role in supporting these efforts. Not only do our dollars make it possible for Namibia to have the fastest growing population of black rhinos and cheetahs in Africa, they also make it possible to track them on the reserves that protect them.
Unrivaled Topography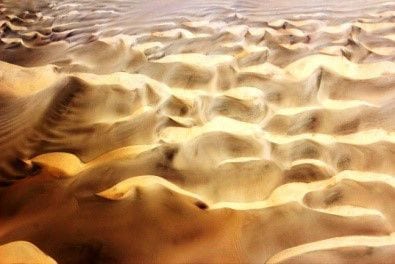 I've had the opportunity to visit several of the world's most imposing deserts.
Memorable experiences include:
Riding camels through the sands of the Sahara in Mali;
Urging my camel into a run across Wadi Rum in Jordan, and
Watching two Mongolian boys play a game of pool on a full-sized pool table in the midst of the Gobi.
But nothing prepared me for Namibia's spectacular desert topography with its mesmerizing, surreal landscapes of towering red sand dunes. The desolation is exquisite and flying over wave after wave of the mineral-colored dunes of the Namib (the world's oldest desert), is an unforgettable experience.
The closest comparison I can make is the feeling I had looking up from the floor of the Grand Canyon and trying to comprehend the power of Mother Nature.
A Unique Cultural Experience
Experiencing this desert environment, even for a couple of days, makes the realization that some people continue to call it home, a bit mind boggling. Visiting the semi-nomadic Himba people in a remote village requires an off-road arduous journey without ever encountering another vehicle or human being. Not really surprising as Namibia is the second least populated country in the world.

The Himba are defiantly trying to live traditional lives – lifestyles that may not be able to survive the intrusion of the 21st century. They welcome visitors with open arms, genuinely pleased to have you arrive. Not only do they proudly demonstrate some cultural practices, your presence offers them the rare opportunity to sell their jewelry for hard-to-acquire cash.
Don't Wait
So, why go now? It's simple. Fifteen years ago when I first learned about Namibia, I was by no means alone in my ignorance of the country's uniqueness. But the word is rapidly spreading. Forbes Magazine included it in its "Top Three Destinations for 2015" and luxury travel magazines are touting its appeal. Tourism traffic is bound to grow by leaps and bounds, which not only diminishes the whole feeling of adventure but also increases prices.
To experience what I have described – go now. If you're intrigued, take a look at my video. It may encourage you to act.
I am a traveler – I have been my entire life. For the past 30 years I interspersed my travels with working in the corporate sector. Last year I turned my full attention to travel, founding Personalized Odysseys – a travel service for Baby Boomer Women who want to explore remote regions of the world.
http://personalized-odysseys.com
scolony@gmail.com