This is What Bigotry Looks Like
This is What Bigotry Looks Like
By Jaki Scarcello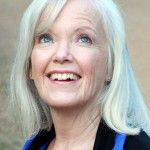 A few weeks ago the Los Angeles Times printed an interview with Gloria Steinem. In that interview Ms. Steinem gave her opinions on the current state of the women's liberation movement.
It is not Ms. Steinem's interview or opinions that I want to discuss in this posting but one reader's response to her remarks and I quote:
"It's time for Gloria Steinem to recognize the early stages of dementia. We're not living in the 19th century anymore. …She and her fellow travelers need to think more about where to be buried than the so –called inequalities women of today are supposed to be facing…Please tell her that the 60's ended a long time ago"
The reader who responded to Ms. Steinem's interview was unable to dispute Ms Steinem's arguments with facts of his own. He chose instead the well worn path of indolent resistance when faced with an opinion which differs from the one you hold …discrimination based on personal characteristic. He demeaned her personally and her argument by suggesting that her age made her incapable.
I agree with much of what Ms. Steinem said in her interview. Women have made enormous strides and there is still much work to be done to equalize pay and opportunity and to ensure that the issues of women worldwide are given equal time and consideration in policy making and personal strategy.
But Ms Steinem is a far better voice for that argument than I am and my voice is needed in another direction…ageism. Having fought a long and difficult battle to bring equal rights to women in the US and across the world Ms Steinem and her "fellow travelers" will now spend the mature years of their lives being victimized by yet another form of bigotry.
In Ms Steinem's interview she makes the point that an African American president in the White House does not erase the huge disparity in health, income and employment which still faces many African Americans. She reminds us that racial prejudice is still a reality. Yes, Meg Whitman ran eBay but many women still work beside men, in the same job, for less pay. Gender discrimination is still a reality.
And now it seems the media supports yet another form of discrimination. Have we learned nothing? I am appalled that the Los Angeles Times would print this reader's letter. I like to think they would not print a vicious racial attack on Ms Steinem and I like to think they would not print a vicious attack based on gender. Did they simply fail to notice what this reader was saying?  Was it just slightly humorous enough to be worthy of print space?
I can think of many racial and gender based slurs which may have qualified for the same acceptance in the media 40 years ago.
If a woman of Ms Steinem's stature is to be publicly demeaned for her age then all of us crossing the line to our mature years are in trouble. As the early feminists called us to stop the inequities and to stand bravely and to speak out for what we knew was right I call on us all to do the same thing now on the topic of aging.
State your age proudly
Share what you know today
Show what you do today
Introduce those who have not seen 50 yet to the vibrant world of opportunity which awaits them on this side of the hill.
We have a very important point to make and being heard on this topic will impact our futures and the futures of those yet to come…sound familiar sisters?
Jaki Scarcello, a transplanted Canadian, wrote the book, Fifty & Fabulous! The Best Years of a Woman's Life to help ensure that all women fifty and older know that being over 50 and female at this time in history is an opportunity richer and more ripe with potential than any other.

As Jaki says on her website, FiftyFab.com, "Some women dread the approach of their fiftieth birthday, fearing it's goodbye to good times and good looks. Others barely notice the transition: they know how to welcome each age for its particular blessings. These are the women who aren't trying to turn back the clock, but reaping the fruits of a life well lived, recognizing and receiving the real gifts that 'fifty-plus' brings. Women for whom being fifty or over doesn't mean less, but more."

Jaki was recently featured in NABBW's blog, "Voices of Baby Boomer Women." Follow the link to learn more about her.