The Truth About The Top Five Industry Myths Regarding Medicare
By Lindsay Engle for the NABBW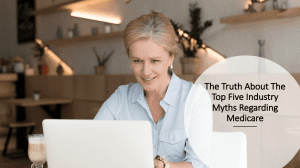 Medicare has been in existence for over 50 years, but there are still plenty of myths concerning the program. Created in 1965, Medicare was intended to make health care accessible for Americans over age 65. The program continues today, and offers many benefits to seniors. Have you been led to believe any of these common myths about Medicare?
Everyone Pays the Same for Medicare
Most Medicare enrollees will not have to pay a premium for Part A. Part B's premium is $134. However, these amounts can vary depending on a number of factors including your income, how long you've paid Medicare taxes for, and whether you receive Social Security. The premiums for Part C and Part D vary by the plan. There's no blanket price that applies to all Medicare plans for everyone.  
You Can Enroll in Medicare Anytime After You Turn 65
If you wish to sign up for Medicare, then you need to do so during a specific time period. To sign up for Medicare Part A and/or Part B, you must sign up during your 7-month Initial Enrollment Period. This period begins 3 months before the month when you turn age 65. It includes the month when you turn 65, as well as the 3 months following.
This is important because, if you don't sign up for Medicare Part B during this Initial Enrollment Period, then you'll have to pay a late enrollment penalty and could have a gap in your coverage.
You can also take advantage of the annual General Enrollment Period between January 1 and March 31 of each year. You can sign up for Medicare Part A and/or Part B during this time if you didn't initially sign up, and you aren't eligible for a Special Enrollment Period. You may have to pay higher premiums for late enrollment, though.
Special Enrollment Periods are available if you or your spouse are working, and you're covered by a group health plan through that group.
You Have to Have Worked In Order to Get Medicare
Normally, you'll need to have worked for about 10 years in order to get Medicare Part A without having to pay a premium. The premiums are covered by the taxes that you've paid while you've worked. If you haven't worked long enough, though, you may still qualify for Part A without needing to pay a premium based on your spouse's work history.
You can also pay into Medicare Part A, even if you haven't worked. You can enroll in Part B and pay the same premiums that others pay.
Medicare Provides Coverage for Home Care and Assisted Living
If you need long term care, it's important to understand just what Medicare does and doesn't cover. Medicare doesn't provide coverage for assisted living, but it will cover most medical costs while you're in assisted living. It just doesn't contribute to the cost of the personal care you receive, or your room and board.
When it comes to home care, Medicare will only cover nursing care that is given for medical purposes in the home for a short-term period. The nursing care must be prescribed by a doctor, and it cannot be personal care, such as help with activities like eating or dressing. You must also be unable to leave the house without the help of another person in order to qualify for Medicare assistance.  
Medicare Will Go Bankrupt because (a) People Are Living Longer or (b) There Are Too Many Baby Boomers 
Don't worry, this long-term myth about Medicare isn't true. Yes, Baby Boomers are now eligible for Medicare and seniors of all ages are living longer, but that doesn't mean that Medicare's going bankrupt. In fact,studies have shown that the costs of end-of-life care have dropped over the past 10 years.
Plus, most of the costs that seniors incur are long-term nursing home care, assisted living care, and at-home care. As noted above, many of these costs are not covered under Medicare, so the toll that longer lifespans has on the program is minimal.
Understanding Medicare takes some time and patience. It's definitely a complicated program with plenty to know, but the above five myths are just that – myths.
Author Bio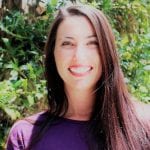 Lindsay Engle is the Editor at MedicareFAQ, a learning resource center for senior Healthcare. Lindsay loves working in the senior healthcare industry. Aside from her job, she has a great passion for animals and loves boating. In her spare time, she enjoys snuggling on the couch with her pets as well as fishing with her boyfriend.