Celebrating the Holidays Alone
Celebrating the Holidays Alone
By Phyllis Goldberg, Ph.D. and Rosemary Lichtman, Ph.D.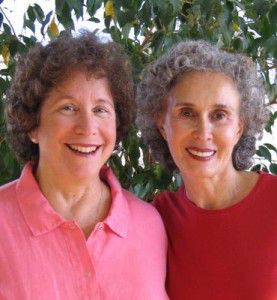 Are you alone and wondering how you\'ll be celebrating the holidays this year? Whether you\'re divorced or widowed, a single parent or the spouse of a deployed serviceperson, it most likely seemed easier when you had a partner to share in the planning. But now that you\'ll be the one creating the holiday mood, take advantage of the freedom you have to develop customs that are just right for you.
1. Recognize that it won\'t be easy. Perhaps you\'re feeling more vulnerable and out of sorts after everything that has happened. Accept your complex emotions and acknowledge that it may difficult for you to enjoy the holidays as much as before. You can relieve some of your inner stress when you don\'t expect too much of yourself.
2. Take the process one step at a time. Holidays are stressful and this year won\'t be any different so try not to get overwhelmed. Do what you can without putting extra pressure on yourself. Set aside some time to relax and enjoy what the season means to you.
3. Look for support. Friends can throw you a lifeline as you adjust to your new status and way of life. And your extended family will help fill in the gaps created by your missing partner. The more adults there are to provide loving support to your kids, the easier it will be for them.
4. Consider your finances. You may need to budget differently this year so consider how you can reduce holiday expenses. Perhaps you and your friends can agree to forgo the usual gift giving and instead exchange homemade treats or enjoy a potluck dinner together. With the continuing tough economy, it\'s likely they\'re also looking for ways to cut back on costs.
5. Create new rituals. Plan to do something different for the holidays this year. There\'s really not one perfect way to celebrate so change your usual routine and enjoy the excitement of new experiences. Perhaps arrange to get away from home – visit a friend, volunteer in your community, go for a hike, travel nearby.
6. Include others who are alone. You\'re not the only one whose celebration may be bittersweet this year. Share your holiday by Inviting a single friend or relative into your home or serving meals at a soup kitchen. When you\'re making your own holiday preparations, set aside some time for those outside your circle. You can donate toys and books to needy children, cookies to a homeless shelter, music to a nursing home.
Holidays may remind you of the joys and sorrows of past gatherings but try to stay focused in the present. Let go of your expectations and instead create celebrations that are meaningful to you now. You\'ll find your experience of these special days can create new memories to savor throughout the year.
© Her Mentor Center, 2011
Phyllis Goldberg, Ph.D. and Rosemary Lichtman, Ph.D. are family relationship experts with a 4-step model for change. Whether you\'re coping with stress, acting out teens, aging parents, boomerang kids or difficult daughters-in-law, we have solutions. Visit our website, http://www.HerMentorCenter.com to discover practical tips for dealing with parents growing older & children growing up and to learn about our ebook, "Taking Control of Stress in a Financial Storm." Log on to our blog, http://www.NourishingRelationships.blogspot.com and sign up for our free newsletter, Stepping Stones, and complimentary ebook, "Courage and Lessons Learned."