Is It a Good Time to Sell Your Antiques and Heirlooms?
Is It a Good Time to Sell Your Antiques and Heirlooms?
By Julie Hall, the Estate Lady
Special to the NABBW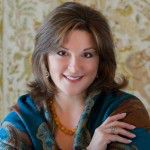 It is no secret that the economy stinks. You don\'t have to be a rocket scientist to figure out that people\'s wallets are well-guarded these days. However, it always surprises me when people call my office wanting to sell estate items, heirlooms, etc… and expect top dollar in the middle of a recession. Top dollar only takes place when you have top quality to offer. When these top-tier items do surface, serious collectors will dig deeper into their pockets to afford the "creme de la creme."
The problem begins when everyone feels they have something rare. This simply isn\'t the case. By definition, "rare" means extraordinary or exceptional. Think of a flawless diamond and how difficult it is to find one. They do exist, but most remain locked up by the industry as investments, and are therefore rarely seen by the public.
After being in the estate industry 20 years, I can guarantee you that the majority of us do not have "top of the line" possessions. The majority of us have nice quality, good used furniture; some have antiques or vintage items. We fail to realize that almost everyone else has similar items in their homes. People believe that because something is old it must have value. Not necessarily. Sometimes, it is just old junk.
Many have spent fortunes on collector plates and Franklin Mint figurines, for example, only to discover they plummeted in value instead of increasing in value. They were led to believe these items would increase in value because they were limited quantity or special editions. The grimace on my client\'s face when I deliver the news tells me they spent way too much and are expecting way too much when they want to sell these items.
Generally speaking, now is not an optimal time to sell (although many are doing so for the cash), and no one knows exactly what the future holds for us or this market.
There are two important things to keep in mind:
1. For everything there is a season. This applies to everything in life, including antiques and collectibles. We have seen the market wax and wane through the years, and most recently experience what I call "flat line." Not much is selling, and when it does, the buyer wants it for next to nothing. This is a sign of not only the times, but also other contributing factors.
2. We must keep our expectations in check. In other words, be realistic. Don\'t expect to get what mom paid for the sofa, and don\'t believe everything you hear. Grandma bragged about her china for years saying it was very valuable, only to discover that her set is only worth $300. How could that be? Grandma said it was worth $2,500.
Let us examine some of these contributing factors and it should all fall into perspective.
The Market. What is it currently doing? Not much. People are afraid to spend money as they don\'t know what is going to happen in the near and distant future with their jobs, finances, etc. As a result, many antique shops, markets, and dealers have closed shop. This is not the case for everyone in the antique industry. On the contrary, some higher-end auctions and dealers/brokers are doing very well, because of the quality of items they have and the contacts to buy such items. It is a buyers market for those who have the money to invest.
Supply and Demand. Let\'s revisit Grandma\'s china. As grandma\'s generation passes away, more china sets will flood the market for sale. This is because their granddaughters do not want it, and their daughters already have a set they don\'t use. In the end, no one really wants it; nor do they want grandma\'s crystal or much of the silver. Do you have any idea how many china sets are out there from grandma\'s generation? The market is flooded and the prices go down. Younger women don\'t want the older china, so it just sits there – the price goes down further. The younger women want IKEA and Pottery Barn, not grandma\'s old china.
Style Changes. What\'s in vogue today? Today, we see a trend toward simplicity. Clean, sleek lines on furniture, very few knick-knacks, modernistic and not traditional. Today\'s younger generations do not want the heavy-looking, dark wood antiques. We are seeing a tremendous amount of dark mahogany furniture surface that was mass-produced in the 1940s – 1960s. Virtually every home had them and they are still in nice condition, but they have fallen out of favor. The good news is that many of the younger generation love vintage items. As a result, much of what we do see in estates can be recycled by being recovered, repainted, etc…
Will any of these basic factors turn around in the future? There are those who believe that grandma\'s things will come back around in time, but no one knows if that will be in 5 years or 50 years. I believe everything is cyclical and that, much like our platform shoes and bell bottom jeans of the past, almost everything will come back around at some time. But is it worth going to the expense and time to pack, store, and save for a generation that has little need for these things at the present? My gut feeling is that the younger generations will sell off almost all personal property they inherit, except for some small items they like which won\'t take up much space.
These are three very basic factors I bring to your attention so you can make a more sound decision on whether to sell or keep your items. Remember, too, that it is important to always enlist the assistance of a professional appraiser to help you understand what has significant value versus what doesn\'t, especially if your intent is to sell them or gift them to your heirs.
Julie Hall, known as The Estate Lady, is an estate expert specializing in personal property. With more than nineteen years experience, she has assisted thousands of individuals in the daunting and often painful process of managing their deceased parents\' affairs.  She is a best-selling author and speaker to Boomers and their parents.

Web address: http://www.theestatelady.com

Email address: Julie@theestatelady.com

copyright 2011, The Estate Lady, LLC