Can A Busy Person Be Healthy Too?
Can A Busy Person Be Healthy Too?
By Susanne Warren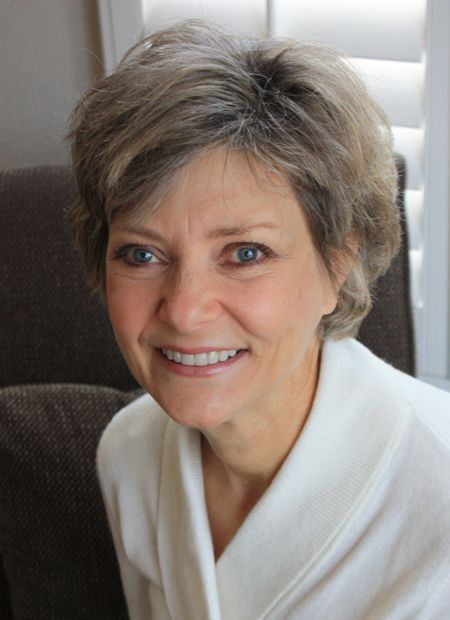 If you\'re concerned with remaining healthy and fit, you\'re probably reading articles on a regular basis that encourage you to do things like work out six days a week, eat more home-cooked meals, and meditate on a daily basis. But if you\'ve got a full-time job, a long commute, kids, and a home to care for, you may be thinking, "When am I supposed to sleep?"
You know, of course, that you need to do that too! On top of all your responsibilities, you may feel stressed by all the things you\'re supposed to be doing to remain healthy. You may even feel a little guilty that you\'re not fitting them all in.
Is it possible for a busy person to be healthy too? With a little forethought and planning, the answer is, "Yes!" Here are a number of recommendations to help you incorporate healthy practices into your life. Choose one or two at a time to try, to help you determine which ones will work for you without causing you to feel overwhelmed.
Set small, attainable goals and write them down. Then schedule the steps you\'ll take to reach them in your planner. Be sure to schedule everything, including exercise and relaxation. If you feel you don\'t have enough time to devote to Self-Care, keep a log of everything you do for a few days; you\'ll most likely find at least a few little pockets of time that have been slipping by unnoticed.
You don\'t have to cut it out completely, but limit the time you spend watching TV. To paraphrase Cheryl Richardson, author of Take Time for Your Life, every minute of your day should be spent in activities that lead you toward your goals.
Put time spent waiting to good use: bring a good book to read or answer e-mails while waiting to see your doctor or dentist.
Exercise
Fit shorter workout sessions into your schedule. Many experts believe that you can maintain physical fitness by doing three 20-minute workouts per week. You can find any number of quick workouts online that include both aerobics and weight training. For this to be effective, though, you have to make them count by working intensely for those 20 minutes.
If you can\'t manage 60 minutes a week, do what you can. Sometimes we think, "I only have 10 minutes; I may as well not even bother." But those are 10 valuable minutes during which you can: 1) slip on your athletic shoes and go for a brisk walk, 2) turn on some music and dance around the house, 3) stretch, or 4) grab some hand weights or two water bottles and do some squats, bicep curls and triceps kickbacks.
Meal Preparation
Use lists for grocery shopping. In fact, if you know you tend to buy many of the same food and household items, take some time to create a standard shopping list that you can print out and check off as you go through the week. Using lists will prevent you from having to run back to the store for something you may have forgotten.
Cook simple meals. These can often be the healthiest. If you enjoy cooking more complicated meals, set aside one or two nights a week for those, and cook more simply the remainder of the week. When considering new recipes, set your own guidelines for selecting them. For example, decide you won\'t select any recipe that has more than eight ingredients, or any ingredient that will require a trip to a specialty store. Dust off and use your slow cooker. You can find many healthy slow cooker recipes online.
Create a 21-day dinner meal plan and rotate those same recipes. You\'ll have variety, but you won\'t have to spend time every day thinking about what you\'re going to cook.
Cook once and eat twice – always make enough for leftovers for lunch the next day or for dinner another night. Devote one evening or Sunday afternoon to cooking for the week. Divide meals into portions and refrigerate or freeze. Chop vegetables ahead of time that you\'ll be using for recipes that don\'t freeze well, like a stir fry, for example.
Whole grains make versatile side or main dishes. Cook up a big batch of brown rice, quinoa, or buckwheat. Cooked whole grains will keep well in the refrigerator for up to five days. Take out what you need for a meal and add ingredients that will make it suitable for breakfast, lunch or dinner.
Form a cooking co-op. Find friends or neighbors who\'d be willing to cook one meal for several families. One day each week, one person is responsible for cooking and delivering a meal to all the other families in the co-op. Even if you find only three other participants, that\'s three nights each week you won\'t have to cook!
You most likely know it\'s important to manage stress, but finding time to sit quietly and clear your mind may seem out of the question for you. Fit small pockets of relaxation techniques into your schedule by: counting your blessings while standing in line at the grocery checkout, doing a deep breathing exercise while sitting at a stoplight, or practicing a Moving meditation while walking or mindfulness meditation while you brush your teeth or wash dishes.
Weigh your healthy options. For example, you may try to avoid warming meals in the microwave. But if you get home from work late one night and you\'re standing by the stove stressing out while your food is warming, thinking about how tired and hungry you are, how close to bedtime you\'ll be eating and what that will do to your weight, how you\'re going to have another pot to wash, etc., stop and consider what harm that stress may be doing to you in comparison to the harm your food may possibly cause after a minute in the microwave.
Expecting or even trying to achieve perfection in any area of your life is a heavy load to bear. When you have an especially difficult week, relax your standards; you can pick up where you left off when things slow down. Yes, shopping at the farmer\'s market is a great idea for a number of reasons. But if you\'re swamped and just can\'t make it there in addition to a trip to the grocery store, give yourself a pass.
No matter how busy your life is, with a little planning and preparation, you can still achieve wellness. When you\'re trying to find balance, think about what your time is worth, and what\'s truly important to you. Being hard on yourself only causes more stress. Keep in mind that every small step you take will lead you one step closer toward reaching your health goals.
Susanne Warren is a board-certified holistic health counselor. She works with women and men over 40 who are motivated to address longstanding health issues such as weight loss, stress management, and the effects of chronic illnesses by guiding and supporting them to make healthier food and lifestyle choices. To learn more about her health Coaching programs and request a complimentary breakthrough session during which you\'ll talk about your health and life, your goals and what might be getting in the way of achieving them, visit http://www.takingstepstowellness.com/.