God Isn't Looking for Superstars
God Isn\'t Looking for Superstars
By Chloe JonPaul
for the NABBW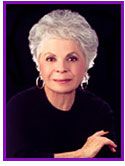 Some of you may remember Andrew Lloyd Webber and Tim Rice's top-selling album and hit stage production and film, Jesus Christ Superstar.  While some people found it offensive, others found it spiritually uplifting.
However, when we look at our own miserable limitations, the idea of being a "superstar" like Jesus seems far-fetched.
Well, the good news is that He isn't looking for superstars.  If you read the Scriptures, you'll discover that the early Church was filled with a bunch of "nobodies." Their names and what they did are rarely documented. Quite a few of His apostles fit this description as well.
The bottom line is simply this. Ask yourself:  am I seeking Christ or am I aiming for the spotlight?
So… if He isn't looking for superstars, what He is really looking for?
To find out, consider the following:
He wants your repentance for all the things you have done or did not do in the past. Psalm 51 expresses this beautifully.
He wants you to lead a fruitful life, living in His spirit, practicing the virtues of love,  peace, patience, and trust in His Divine Providence.
He wants you to serve Him with fidelity and complete trust.  Your daily morning  prayer can be: "Lord, I seek Your counsel and permission in all that I do this day."
He wants you to see His Face in the poor, the suffering, the despondent.
He wants you to engage in conversation with Him each day.  Simply put, prayer is nothing more than having a conversation with your Best Friend.  You don't need books or prayer beads…just your voice. Even if all you say is, "Hey, Lord, here's a quick hello coming Your way."
For more information on this topic you can check out the following: