Working from home? Setting Boundaries will Preserve Your Sanity
Like many women entrepreneurs, I work out of my home and love it.
I\'ve done some of my best writing sitting in the "comfy chair" in my "jammies." (That\'s the best part.) Unfortunately, the comfy chair is in the garden room in front of the TV.
It\'s also next to the kitchen, so I have basically hogged all of the communal living space as my office. I was constantly interrupted by the rest of the family (what nerve!) and began to feel like I was anchored to that chair.
Something had to change! OK, someone had to change…. ME!
I confess that I actually had a home office. Really! In fact, it was one of the main reasons we bought our house. I wanted the office with the French doors and porch. It even had a door that closed and file cabinets for all of my resources.
So what was holding me back from working in this beautiful space designed just for me? Absolutely Nothing. I had worked in offices all of my life and was celebrating my liberation. I was just sick of it. No sitting at a desk for me, never again. But at what cost?
I was working hard but not being as productive as I intended.
I was constantly agitated because I was being interrupted while working.
I was frantic because I couldn\'t find what I needed.
I didn\'t have a space to be alone, read and think.
My family was really annoyed about the living space, not to mention the comfy chair.
I finally got the message: I like being productive and I was self-sabotaging myself by clinging to that comfy chair. So what to do? My office was full of boxes and everything else that didn\'t have a home. It was so overwhelming that I didn\'t know where to start. So I at down and created "The Plan."
No sitting in the comfy chair while I work.
Organize my files so that everything is where I can easily locate it.
Set up a place in my office where I could move and put up my feet if I wanted. Not quite the comfy chair – but it\'s my own space.
Make it clear to my family (and me) that when I am in my office I am working and not to be disturbed.
Make sure that I get out of the house each day for at least one networking session or meeting with a contact.
What were the results?
I don\'t work harder, but my productivity is soaring.
When I look up I\'m more likely to see a brilliant red cardinal than the TV.
The house is actually a home again.
No more interruptions. The boundaries are clear. When I\'m in my office I don\'t do laundry or deadhead the day lilies. I just work.
I use my porch. I love sitting there when I do my professional reading.
My home life has improved because I\'m not hogging communal space.
Working from home has many advantages:
I still put in 60 hours weeks, but I have flexibility about when and where I work.
I still get up at 6:00 but now use my commute time for yoga.
I can take a break in the afternoon for coffee with a neighbor or a walk around the block. (I still eat at my desk… so I can fit in that walk.)
I\'m far more productive and love going to the "office" in the morning.
Would I recommend working from home? Sure. Just learn to set up a place that is all yours and place boundaries in effect. You\'ll accomplish much more in less time.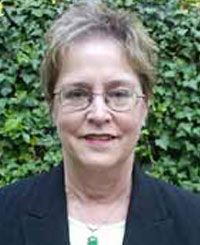 Dumont puts the Zoom in Boomer Careers! Her mission is to inspire experienced professionals to realize their unique passions and qualifications, and provide them with strength, resources, and strategies to achieve their job search or career transition.