Staying Current in the Workplace Means We Must Prepare for the Future of Work
By Kathleen Winsor-Games NABBW's Associate for Women and Work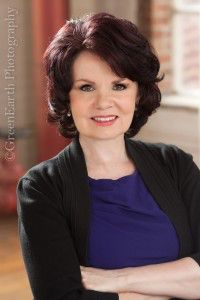 The changing nature of work and the new American workplace have been reported on frequently over the past decade.
As women and Baby Boomers, we have moved from the expectation of having one or two jobs during the course of our lifetime to an uncertain landscape that our parents would scarcely recognize.
The economic and workplace shifts occurring during the decade have been cataclysmic, and many workers are still numbed by recent shockwaves as they attempt to adapt. For many Baby Boomers, Retirement has been postponed and age discrimination can be a factor.
The Workplace of the Past
Looking at the workplace of the past, we can see that the old normal typically included a single place of work with fixed hours, a steady paycheck, benefits, and sometimes a career path and mentor. Oftentimes, work meant climbing a defined career ladder. For many workers, the old normal included lengthy tenure, a funded retirement plan, and a predictable retirement date.
Today's Work
It is increasingly commonplace for today's workforce to be dispersed and remotely located. Hours are often flexible, and work is based on milestones achieved, versus hours worked. Communication and project tracking is enabled through web-based tools. Remote work is possible and often preferable. We are more likely to focus on building a portfolio of skills. Retirement may be postponed indefinitely.
Three Trends to Watch
While there are numerous inter-connected workplace trends worthy of continuous monitoring, three particular trends bear close attention.
Reshoring – A movement is taking hold to recapture jobs by returning manufacturing to the U.S., wherever practical. Experts in the manufacturing industry cite increased labor costs abroad, innovation in the U.S., and export demand as some of the drivers of this trend.  According to The Boston Consulting Group, rising exports and reshoring are projected to create 2.5 Million to 5 Million U.S. jobs by 2020.
Crowd-Sourced Funding – This is an alternative source to bank-based lending that came about as a result of tight credit markets. These funding engines started appearing on the scene when inventors, entrepreneurs and artists needed an alternative method to generate funding for their projects and businesses.
The Maker Movement – For over a decade, the maker movement has been growing and gaining momentum. This community places the ability to invent and make ingenious new things in the hands of the individual. Many small businesses are sprouting up around solo invention of items such as crafts, technology, woodworking and electronics, to name a few. Significant partnerships have been formed by individual inventors and major retailers, spurring the growth of small business.
What do these trends have in common? Each signals a return to innovation, invention, and the creation of small business, all engines of economic growth. In some cases, a beloved project was the inspiration, and the creation of the business was an afterthought, while in others innovation was spurred by the necessity of solving a problem.
For the Baby Boomer woman, these trends may signal new opportunities, from opening the door to interim paid projects, or a temporary job that can help you update your skills, to starting a business.
This means you will need to embrace new ways of marketing yourself, such as building a compelling LinkedIn profile or building a personal website to market your business skills.
If you decide to go the business start-up route, you won't be alone. According to the U.S. Census Bureau, there are 9.1 million women-owned businesses in the United States as of 2014. These businesses generate more than $1.4 trillion in revenues, employ 7.9 million people and account for 30% of all enterprises.
While much of the daily news points to the real downside produced by uncertainty and high unemployment, there are exciting opportunities in the new world of work. There is inspiration and practical information to be found by examining these and other trends.
As a Baby Boomer, you have likely been to college, raised children, volunteered in your community, perhaps owned a business, and had (or have) a successful career.  The seeds of a new product, start-up business, or job opportunity are waiting to be found, if only you look.
Kathleen Winsor-Games is the principal of The Winsor Group, a Denver-based boutique firm offering high-performance career and business Coaching. Her blog is at www.thewinsorgroup.com/blog