Powerful Tools to Reach Your Career Goals!
Powerful Tools to Reach Your Career Goals!
By Dumont Gerken Owen, Ph.D.
NABBW's Women & Work Expert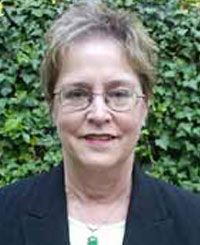 Many of you are working extremely hard to reach your career goals with little success. Maybe this is the time to try another approach. Try some of these powerful ways to manifest success in your career goals.
1. Define your ideal career. Visualize each detail: What are you doing? In what setting? Who would you work with? Is it consistent with your passions? Often professionals such as athletes improve their performance by the use of visualization.
2. Attract the results you most desire. According to the Law of Attraction, if you are observant, committed and have faith in the results you want, you will manifest what you desire in your life. The more you focus on what you want and only what you want, the means to gain your desired results will follow.
3. Take time each day to reduce stress. Meditation, yoga, deep conscious breathing, exercise or reading a good book. All are good methods for reducing stress related to your job search or career transition.
4. Recognize and celebrate your unique strengths and talents every day. Promote them to contacts and champions for you career goals. If you have difficulty identifying your strengths and talents, write your career story: Look for similarities in your past accomplishments to laser in on your assets.
5. Embrace an attitude of gratitude. Thank your higher power for your blessings. The more you are grateful for the gifts in your life, the more you will manifest the career opportunities you most seek. Recognizing and appreciating your life\'s blessings is a powerful force for attracting more blessings.
Celebrate yourself, your present life and the life yet to come.
Dumont
A Certified Career Management Coach, her mission is to inspire experienced professionals to realize their unique passions and qualifications, and provide them with strength, resources, and strategies to achieve their job search or career transition.

She has a background in recruiting and directing university career centers spanning over 20 years. As with many of her clients, however, she came to a point where the career she had worked so hard to build wasn\'t working for her anymore. It was one of those "aha" moments! Dumont realized that her true passion was using my expertise to help others. That\'s why she started Coaching… to assist others in living their true passion!

Learn more about Dumont on her website, Career Windows Online, or contact her directly via email or phone: (216) 321-1268. Dumont lives in Cleveland Heights, Ohio.