It's Imperative to Get Your (Career) Story Straight BEFORE You Start looking for Your Next Gig
By Kathleen Winsor-Games NABBW's Associate for Women and Work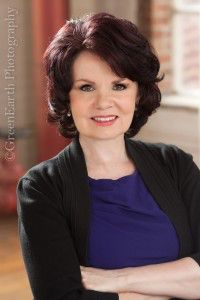 Are you in a hurry to find your next job or consulting gig?
Perhaps you were recently laid off, or the company you worked for these past 10 years closed its doors.
After a lengthy and successful tenure, you find yourself in the position of having to tell friends and strangers about your value to future employers.
As a woman who entered the job market at a time when we all expected to stay with the same company until Retirement, you may be looking outside of your former employer's doors at a startling new employment landscape that feels unfamiliar and even overwhelming.
Before you dust off your resume and engage in an all-out networking tour, take a step back and ask yourself if you have your career story straight.
After all, you have probably been working heads-down these past years, concentrating on one deadline after another, with little or no time to stop and savor your successes. If you are to accelerate your search and land a great opportunity, you will need to update your knowledge of your strengths and organize your successes into a compelling story.
It is nearly impossible to correct a first impression. Save yourself costly career missteps by resisting the urge to get out there fast, where your story may miss the mark because you don't know what's next. A lack of clarity about where you are headed can lead to dead-end conversations and a frustratingly long search.
Gather Your Career Assets
Taking a metrics-based inventory of your accomplishments, awards, and accolades is not only a great confidence booster, but also clarifies your direction. Most individuals are pleasantly surprised when they take the time to review and recount the measurable impact of their work.
Review your history through the dual lens of the work you enjoyed and the measurable business impact.
For instance:
Count the clients retained,
Efficiencies implemented, or
The new business you helped win
Look for all of the ways to measure the scope and impact of your work:
How did you increase revenue or profitability?
Did you reduce turnover of key talent?
Were you able to trim hours of labor every month on repetitive but important tasks by refining and documenting procedures?
As Baby Boomer and a woman, you may have been raised to believe that it's not polite to brag. When you look at your past accomplishments, you may be tempted to say, "I was just doing my job." Don't let this thinking get in the way of finding that next great opportunity.
Before you launch your networking efforts, review all of your career assets. Take care not to overlook past contributions, and thus, sell yourself short.
Identify Your Personal Brand
This is your opportunity to define what is next for you.
Identify the strengths you want to leverage next, and craft your story accordingly.
What are you good at and passionate about?
What is unique, better, or different about how you get the job done?
These are the ingredients to tell about in your personal branding efforts.
Articulate a Compelling Vision
Focus your story on where you want to head next, rather than focusing on your history as though all your upside is in the past. Focus on the ways you improved things, rather than years of experience. That way, you are showing why that experience counts.
Condense your message to tell about your value in a way that is authentic, compelling, and relevant to the listener. Consider the listener and tailor the message, whether you are at an industry event, in an interview, or talking to your neighbor. Practice your message and get feedback.
Many of my career Coaching clients are concerned about age discrimination. Some strategies we have successfully relied upon include:
      Channeling your authentic values, passions and strengths, which in turn conveys energy
      Taking care of your fitness and health
      Staying up to date on technology, and
      Embracing lifelong learning
These are all winning strategies that appeal to employers who value professionalism and experience.
Keep Your Message Congruent
Finally, conduct a reality check to be certain that your story is congruent. Your networking pitch, LinkedIn profile, and resume should target the same types of positions or opportunities.
Your job is to get your best message out into the business community, but not until you have your story straight.
 Kathleen Winsor-Games is the principal of The Winsor Group, a Denver-based boutique firm offering high-performance career and business coaching. Her blog is at www.thewinsorgroup.com/blog