Tips from The Women's Travel Group: How You Can Determine If An Airline Is Safe
By Phyllis Stoller, NABBW's Group Travel Associate
Several weeks ago, I took connecting flights. On the first intra-Europe, the door to the pilot's cockpit was open. At the second check in, I was grilled about why I was traveling, who I worked for, how long, what was the job description and more. So which airline was safer?
Stats are that they both were!
Here are a few items to investigate:
Charters? ~ NO Most insurance companies will not cover you on either a charter or private plane.
Code Shares: ~ YES  Code sharing airlines with US carriers are vetted by the FAA and the US carrier can be liable for its partners' standards and safety.
Global Airlines? ~ DEPENDS The United Nations ICAO ranks airlines 1-10 . The United States rates 8 out of 10 by the way.
US gateways? ~ YES If an airline is allowed to land in a US airport, it has to meet higher standards.
EU gateways? ~ YES The European Union also publishes a list of unapproved airlines. We do not finger as the EU does.
Airports? ~ YES The FAA rates airports and civil aviation authorities around the world.
Having listed authorities on airline and airport safety, most of us will still go with our Frequent Flier program and its partners. But good to know if flying out of the normal routes.
Some good sources for this article were Travel and Leisure and CNN. Below are a few other articles to read.
How to Check Our Your Airline's Safety Record
How Do You Know if a Foreign Airline is Safe?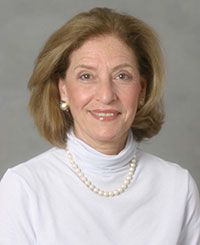 Phyllis Stoller, NABBW's Group Travel Associate is founder of The Women's Travel Group, a tour operator which specializes in smart vacations for smart women, was recently honored as one of the 14 most influential women in Group Travel by Group Travel Magazine. The Women's Travel Group works with travel agents and is a strategic partner of SITA World Tours.
For solo women travelers who do not yet know her, Phyllis also founded The Women's Travel Club. Both it and The Women's Travel Group cater to women travelers, especially those traveling solo on group tours and cruises.
Find more of Phyllis' travel tips on her blog at and on Facebook at "toursforwomen," where you can feel free to ask Phyllis your travel questions. Email Phyllis here: Phyllisnycity@gmail.com And remember to check out the Women's Travel Group blog for many other travel tips and trips.