Solutions for Solo Travelers
Solutions for Solo Travelers
by Linda Ballou
NABBW's Adventure Travel Associate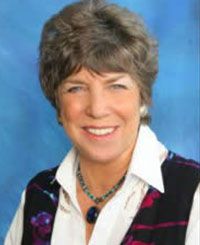 Boomer women make up the largest segment of the travel population. Freed from the ties of family responsibilities, and with a little extra money in their jeans, they want to explore. Often they have husbands who are not interested in travel, or they can't round up a friend who shares their wanderlust.
Yet, this segment of the population often feels intimated by the idea of traveling alone. Women worry about their safety for good reasons. What is more, society penalizes the solo traveler with the dreaded single supplement charged by many tour operators, cruise lines, and hotels.
Being an adventure travel writer, I love to do free-fall traveling to a specific destination, but without a strict itinerary. This makes room for serendipitous happenings that often become the highlight of a given journey. I research heavily before leaving home so that when I arrive in a strange land, I know what to look out for and what not to miss.
The ideal scenario for me is to spend the first week of journey with a reputable outfitter that will take me on adventures that I can't get to alone. In that week I obtain an overview and insights from my guides that will help me when I am on my own. I then have a week of independent travel to explore and get more than the canned prospective that a given outfitter will provide.
In order to avoid the single supplement fee, I agree to bunk with another female traveler if there is not a single room available. My trips are outdoor adventures so I will often be able to pop my own tent and have plenty of privacy and still enjoy the company of a group. But, if you are not the camping type there are river rafting and hiking companies that provide lodging.
Some cruise lines like Norwegian ocean cruises and Viking River Cruises do offer single cabins.
Grand Circle Travel/Overseas Travel is a travel company out of Boston that does offer single spaces.
Study programs are a great way to get to know a city intimately, meet others, and still maintain your independence.
Road Scholar (formerly known as Elderhostel) is a safe way for a man or woman to travel economically, and they have a vast array of trips to choose from.
Women Traveling Together  encourages women to be open to a roommate. Eighty percent of their women travelers are solo, but they still have a single supplement fee. According to owner, Debra Asberg, the women who share start out as strangers, but often become long-term friends by the end of the journey. She offers trips that include active holidays like horseback riding in Ireland to touring wine-country in France.
If you do opt to share with someone, make sure you quiz them about their habits before committing to the trip.
Do they snore? I shared a room on my last trip with a young girl who slept with an Ipod enabled with an app that allowed her to sleep with anyone including her boyfriend who snored heavily. Take "drugs" and "plugs" with you just in case there are other noise factors that will prevent you from getting your rest.
Make it clear up front that you do not share personal items with roommates.
Are they a night person or a day person?
Do they smoke?
Let them know in a nice way that you do not intend to spend every waking hour with them. Make it clear this is an arrangement, not a relationship.
A Few Excellent Resources:
First, Mary Beth Bond author of the book Gutsy Women: Stories, Advice, Inspiration (Travelers\' Tales)  and the website, The Gutsy Traveler, offers nuts and bolts information about traveling alone, along with tips about how to stay safe. She says not to leave your street smarts at home. 
Be aware of your surroundings. There are people who are watching travelers and looking for a person who is not paying attention to their belongings.
Leave your jewelry at home.
Wear a hidden money belt to keep valuables in, not a fanny pack that is easily snatched.
A backpack is fine for travel books, an extra jacket, but not computers or other items that you will be upset about losing.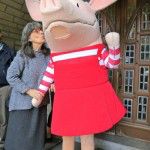 Next,  JourneyWoman.com is a site dedicated to being the premier travel resource for women travelers with particular focus on older women taking their first solo flight. They have a great newsletter with lots of tips about saving money, safety, and tour companies that cater to women.
Finally, Beth Whitman, owner of WanderlustandLipstick.com, leads active tours for women and has a plethora of good information on her site.
In short, if you want to get out and see the world, there are lots of options for you to choose from. So, put your fears aside and get Packing.
Linda Ballou says her mission is to experience as many beautiful places on our planet as she can, before they are no more. "Travel tales relating my experiences while kayaking, horseback riding, sailing, birding and hiking about the globe have appeared in numerous national magazines. I had a great deal of fun collecting travel stories, and profiles of people I have met in "naturally high places" for my newest book, Lost Angel Walkabout-One Traveler's Tales. For a complete bio as well as published on-line clips with photos go to my website www.LindaBallouAuthor.com. Your reward, aside from learning about me and my work, will be to discover the secret to youth! Follow my blog to keep up with my latest adventures.