Senior-focused Tips for Enjoying Summer Travel
By Phyllis Stoller, NABBW's Associate for Group Travel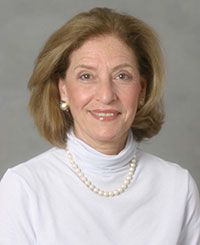 A few tips for traveling when you are older but not less adventurous. Summer brings crowds in airports and on the plane. Here are a few tips designed to help Seniors to survive the Summer crush:
Bring some food for airport hunger. Some of the larger airports- Atlanta comes to mind, have much less food available than passengers who are hungry. Others are so large- Dallas for instance, that you might use up your available time just finding the gate. Alas water can only be purchased in the secure areas of airports but more stores sell water than sell edibles.
Assume your phone will run out of battery. Some airline departure lounges now offer electric plugs; most in older terminals do not. If you don't want to sit on the floor or scavenge plugs used for cleaning staff, be prepared with extra battery. Jackery is an external portable charging gizmo, costing about $25, which will extend your battery for a long time. Jackery is available online, and comes in several colors, making it easy to find in your travel bag.
Throw in some extra toilet paper; for sanitary purposes put it in a zip lock bag. For safety, try to use the stall near a wall, so you can put your purse or other next to the wall not next to an empty space near your feet.
A small pillow is a welcome item when traveling. LL Bean sells travel pillows that scrunch into small areas, wash beautifully and are perfect for hard airport chairs or for sleeping on the plane. We suggest a bright color ( they come in checked patterns: green, red, blue etc.). A bright color will show up more on the plane when you are leaving your seat; the blue matches too many airline seats and you might forget it.
Finally learn to play 'the old lady game' — and this takes practice. Don't break your back lifting your suit case, there are many nice younger passengers who will help you. (A doctor once told me that the most common travel illnesses she saw were back issues. ) Similarly, after a long flight, take your time standing up; even if the others around you are pushing. Everyone is getting off at the same time and don't let impatient passengers force you to get hurt.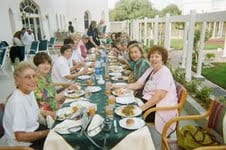 We at The Women's Travel Group (www.thewomenstravelgroup.com) see women — even in their 80's — traveling happily all year around. They minimize their carry on, stay fit before the trip and know their limits. Join us this Summer for our trip to Ireland July 10-18 or continue on to Northern Ireland: Every age can enjoy that delightful trip.
And remember: A little single malt at the Jameson Distillery in Dublin helps all those aches and pains!
Phyllis Stoller, NABBW's Group Travel Associate is founder of The Women's Travel Group, a tour operator which specializes in smart vacations for smart women, was recently honored as one of the 14 most influential women in Group Travel by Group Travel Magazine. The Women's Travel Group works with travel agents and is a strategic partner of SITA World Tours.

For solo women travelers who do not yet know her, Phyllis also founded The Women's Travel Club. Both it and The Women's Travel Group cater to women travelers, especially those traveling solo on group tours and cruises.

Find more of Phyllis' travel tips on her blog at and on Facebook at "toursforwomen," where you can feel free to ask Phyllis your travel questions. Email Phyllis here: Phyllisnycity@gmail.com And remember to check out the Women's Travel Group blog for many other travel tips and trips.