Now's the Time to Enjoy Traveling to Mexico's Non-Beach Locales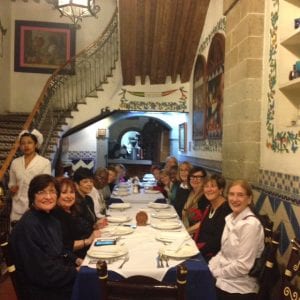 By Phyllis Stoller, NABBW's Group Travel Associate
If you've previously traveled to Mexico for the beaches, you've missed out on a lot of the pleasures of this country, which is an inexpensive trip from the US that's both a real destination – and not too far away.
No doubt that's why the Tourism Authority in Mexico has been successfully promoting Mexico's colonial and historic sites in recent years. And why so many more Americans have begun visiting Mexico's non-beach locales.
The Rivera Maya, Acapulco, Puerto Vallarta and Cancun are great trips, of course. But those who've been to Mexico's interior report the scenery's magnificent, the food amazing, the crafts so well priced as to be almost giveaways —  and most importantly, they feel physically safe.
Safety in Mexico is outlined in US State Department information which basically indicates that travel is safe as long as you use the common sense you've developed over your lifetime as an average urban dweller.
These days,  The Women's Travel Group offers several trips to Mexico each year (as well as our tours to more far-flung destinations in Asia, Africa, Europe).
As opposed to Mexico's southern and coastal areas, where the climate is tropical and semi-tropical, weather in the interior of Mexico is akin to what you'll experience in the Rocky Mountains of the US, but with a milder winter. Temperatures typically range from 45 to 85 degrees F., as most of the areas TWC travelers favor are located in high altitude areas.
Mexico City (altitude 7,000 feet) is a global capital with everything you might expect to find in other global capitals, such as London, New York, Paris – perhaps even Shanghai.
Mexico also features some of the best museums in the world – both modern and classical. But if museums aren't your thing, how about thousand year old archaeological ruins, fine dining at a pittance, fun street markets, and hotels for every budget?
Americans who visit Mexico City today are surprised at its contemporary ambiance: services like Uber and quick bites like Pizza Hut or Seven Eleven exist. Many people speak English, sites are clearly signposted, and many are walkable.
At The Women's Travel Group, we start most of our trips in Mexico City to give the group the possibility of adding days there.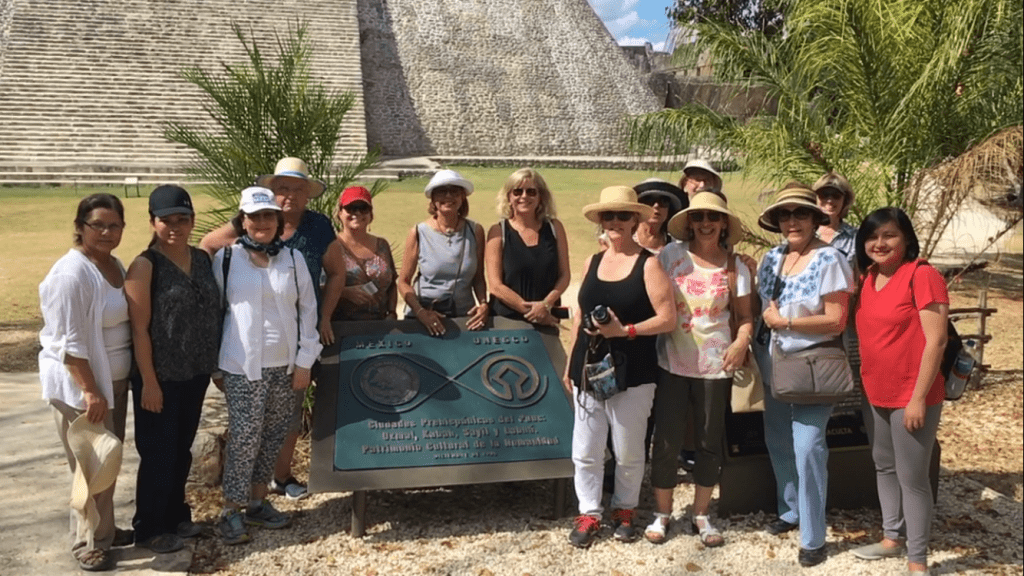 Colonial Mexico is our favorite: Oaxaca is one of our next trips and those who love food will be in heaven. Mexican cuisine has come of age; and each section of the country has its own specialties.
Oaxaca is dairy and beef
The Yucatan is fresh fish and chocolate
And Mexico City has every kind of food you can imagine
Restaurants can be in ancient monasteries or in strikingly modern architecture.  It is still advisable to avoid unpeeled veggies and fruit but that is easy as much Mexican cuisine is hearty — cooked, grilled or baked under layers of delicious white cheeses. Even Mexican wines are coming along nicely. Definitely try the desserts: fresh coconut? just-ground chocolate, caramelized sugars of all kinds.
Another goodie to enjoy at a huge discount is wellness. Our favorite spa and fitness resort is Ixtapan Spa Hotel and Golf Resort in colonial mountainous Ixtapan de la Sal. This resort is a favorite for insider spa goers who want to spend about a third of typical US spa prices to:
Lose weight
De-stress
Hike
Enjoy the climate
Buff skin and body
Apply botox injections
Enjoy other spa services in gorgeous surroundings
No wonder The Woman's Travel Group schedules tours to Mexico several times a year — who can turn down 17 organic spa treatments in one week, along with healthy fresh food that both tastes great and helps you lose weight?
Flights to Mexico are generally quite affordable if booked in advance. Delta, American, United, and now Southwest Air run regular services. Mexican airlines with good service include Aeromexico, Interjet and Volaris. Airports in Mexico are modern and up to FAA standards.
Finally, if you're still hesitating, there's this financial inducement: the Mexican Peso has dropped from 10 to the US Dollar to 20; which makes a visit to Mexico a half price deal everyone should take advantage of.
For information on The Women's Travel Group's upcoming trips — especially WTG's upcoming Ixtapan Spa Discounts, call or email me at the WTG.