Meatless Mondays Are More Tasty When You Include Dairy Proteins and Fresh Garden Greens, Like Cheeses and Spinach
Meatless Mondays Are More Tasty When You Include Dairy Proteins and Fresh Garden Greens, Like Cheeses and Spinach
By Pat Sinclair NABBW's Cooking for Two Associate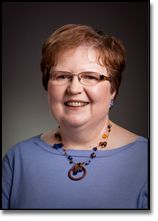 There\'s been a lot of talk about "Meatless Mondays" as a healthy way to make dietary changes.
I have found that for me to feel full I need to have protein, not carbs. And of course, garden fresh veggies add taste, nutrients and volume.
The following recipe contains high quality egg protein and milk protein in the Cheddar cheese.
Studies show that saturated fat raises blood cholesterol levels to a greater degree than ingested cholesterol and eggs are again a part of healthy diets.
You can certainly use Cheddar cheese made with 2% milk to decrease fat if you like.
When I use a small amount of cheese I find that full-fat tastes best, but I also like the 2% cheddar.
What do you like to serve for Meatless Mondays?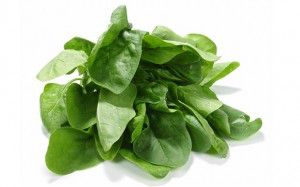 Spinach Frittata
Makes 2 servings
1 teaspoon butter
1 teaspoon olive oil
1/4 cup chopped onion
1/4 cup diced red pepper
1 1/2 cups frozen shredded hash browns, thawed
1 cup fresh baby spinach leaves
1 clove garlic, minced
4 eggs
1/4 cup milk
1/4 teaspoon salt
1/8 teaspoon pepper
1/4 cup shredded Cheddar cheese
Heat the oven to 350 degrees F.
Heat the butter and olive oil in 9-inch nonstick skillet over medium heat. Add the onion and red pepper and cook 2-3 minutes or until softened. Add the potatoes and cook 6 to 8 minutes or until the potatoes begin to brown. Add the spinach and garlic and cook until the spinach is wilted.
Beat the eggs, milk salt and pepper in a medium bowl until smooth. Pour over potatoes. Cook, 2 to 3 minutes, lifting edges and allowing uncooked egg to flow underneath.
Sprinkle with cheese and bake 15 to 20 minutes or until set. Cut into 4 wedges to serve.
Pat Sinclair, NABBW's "Cooking for Two" Associate,  is a food consultant with more than  25 years experience in test kitchens and recipe development. Her newest cookbook, "Scandinavian Classic Desserts" was recently published by Pelican Publishing. She is also the author of "Scandinavian Classic Baking" and "Baking Basics and Beyond,"  which received the Baking Cookbook Award for 2007 by the Cordon d'Or Gold Ribbon Award International Annual Cookbooks and Culinary Arts Program. She has worked for corporate clients Land O'Lakes, Pillsbury and General Mills. Pat is currently working on her next cookbook, "Dinner for Two."  She lives in the Twin Cities where she also teaches cooking classes. Pat invites you to contact her on her website, PatCooksandBakes.com, or via her blog.