The Great Joy Ride
The Great Joy Ride
By Dr. Dorree Lynn
NABBW's Boomer Women Sexuality Expert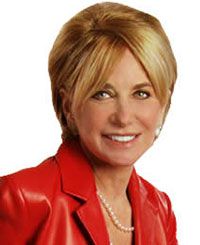 Psssst. Wanna know a secret?
Grownups, even some very grownup grownups, are playing . . . with sex toys! In fact, for couples and singles alike, there is a revolution occurring for people over 50.
Adult sex toys, pornography, erotic literature, game playing, and other pleasure products and practices have become much more mainstream than ever before. This is good news for those in good health because sex toys can add fun and excitement to adult life.
And it's even better news for those in ill health because there are many new products available to help make sex easier, possible, and more satisfying for those with health challenges—like eye- glasses and hearing aids for the bed.
You're Never Too Old to Play with Toys
Whatever your situation or age, jazzing up your sex life with sex toys and perhaps pornography can be a great way to feel vitally alive and sexy for all your years.
Single folks may find that a little help from a manufactured friend, like a vibrator or other Sex Toy, can be a welcome addition.
And for couples in long-term relationships, some added spice is always nice.
While no sex gadget can fix a broken relationship, experimenting with sex toys, porn (his, hers, and for couples), erotic books, educational sex films, role playing, and perhaps even working with a sex or relationship therapist, can be very helpful for lifting an otherwise good relationship out of a passion slump.
The Joys of Toys As We Age
While vibrators are the most popular after-50 sex toys, there are many other passion playthings on the market today.
Now that we are living longer, it's the perfect time to incorporate adventure (and convenience) into your sex life.
After all these years, we've finally arrived at the joys of sex unzipped. In the privacy of our own homes or hotel rooms, alone or with our partners, no one is watching or keeping score. Adults of advanced years are grown up enough to enjoy their sex lives to the fullest, and they are going for it in droves.
Researchers attribute the widespread use of adult sex toys to easier availability and a cultural shift away from the bad boy, triple-X-rated sex toy industry. New Internet sites for sex products aimed at mainstream couples now feature images of middle-aged models and realistic sex scenes.
Women, as well as men, are buying more sex toys and pleasure products than ever before which hasn't gone unnoticed by the adult novelties industry. In fact, several companies now market exclusively to women as old as postmenopausal golden girls.
In many regions of the country Tupperware-type parties have given way to adult toy sales gatherings, almost always attended and led by women.
Not only are women buying and using more sex toys, the sales of erotic novels are up, too, even in a down economy. An entire flourishing industry now markets erotica especially for women, including older women.
Grownups are too old to be shy or have shame. It's all part of the ways to use it, not lose it and keep those hormones healthy.
If you have any questions about where to shop, look in your local Target, Walgreen's or department store under body back massagers, and your local drug store, even your supermarket, now carries vaginal lubricants (called "lubes"). Read the label and make sure you use one that's water-soluble.
If you have any questions about where to go or what to use, feel free to contact me or visit my new store at www.DrDorreeLynn.com. Or, read my next column in Upbeat Senior.  I'll tell you the best ones to use for both men and women who may benefit after illness or want to know what is best for a beginner or an advanced user. This kind of between the sheets shopping can be useful as well as fun.
Dr. Dorree Lynn, NABBW's Boomer Women Sexuality Expert is the founder and Editor-In Chief of FiftyandFurthermore.com, a lifestyle website that is known for offering sexy, savvy and sage advice for grownups over 50. She is also a practicing psychologist and life coach in Washington, D.C. and Florida with over 4 decades of experience.