Where Do the Retirement Gurus "Retire?"
By Jan Cullinane and John Brady for the NABBW
Most of us know that one size cannot fit all when it comes to choosing our best place to retire. Just look at the tons of books, magazine articles and websites that try to answer that very question.
Your authors, Jan Cullinane, and John Brady decided to take a different approach, and go right to the source by asking a half dozen Retirement gurus, including the authors of this piece, where they chose to "retire."
The word "retire" is in quotes since most of the experts are still working (some more than others), although their work is free from the constraints of being tied down to a particular locale. How did these "experts" approach the process of finding a great place to live?
Here is a short bio of each of our gurus: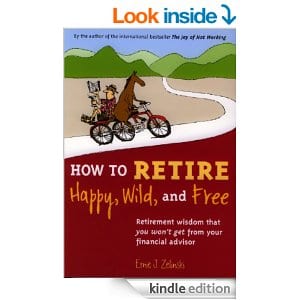 So, where and why are these experts living where they are, and what sage advice they can offer you?
1. Where do you live, and why/how did you choose that location?
Ron Manheimer: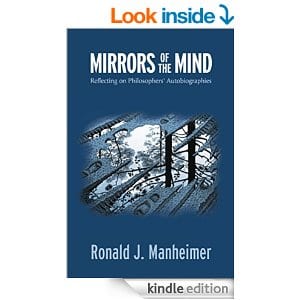 I was working at the National Council on Aging in Washington, D.C. when I saw an ad in the Chronicle of Higher Education announcing the opening for a position of executive director for a soon-to-be-launched lifelong learning and research program at UNC-Asheville.
That was in 1987 and, at the time, I had never heard of Asheville. While the D.C. area was an exciting place to live and work, I was ready for a smaller, less stressful, more community-oriented place to call home and for the chance to run my own program in collaboration with a great group.
My first impressions of Asheville "back in the day" were mixed. The downtown was moribund, boarded up, the only downtown movie theatre screened X-rated features. There was, maybe, one good restaurant. The surrounding areas, while abundant in natural beauty and recreational opportunities, still wore the tattered mantle of Appalachian poverty.
Moving with my wife and three children, I figured we'd stay for five years, tops, and then move on. We've now been in Asheville for 27 years. The town gradually flourished with the downtown rising from the ashes of the Great Depression and the singeing effects of perimeter shopping malls. A benefit of stagnant downtown development, Asheville's treasure-trove of art deco buildings was spared the wrecking ball.
At first a seasonal tourist destination, the increasingly revitalized downtown, with its art galleries, non-chain restaurants, one of a kind shops, brew pubs, street musicians plus theater and music performances spaces made it a vibrant, year round attraction. Asheville became a Mecca for a certain segment of retirement-aged folks — people oriented to outdoor recreation, mainstream and esoteric religions, liberal and libertarian politics, civic engagement, mobile entrepreneurship, lifelong learning — I think you get the picture.
For a small town (population in 2015 of about 85,000), Asheville has a lot to offer well beyond what one might find in cities three times its size. As a testimony, two of my three adult children moved back to Asheville after college and careers elsewhere and my oldest daughter became mayor in 2013.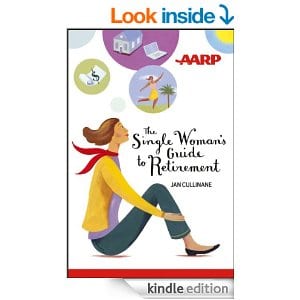 Jan Cullinane:
I moved several times during my working years and as a result felt I lacked roots. As I approached 50, I left academia and wrote my first book, The New Retirement. I wanted to create a guidebook that would address all the aspects – non-financial as well as financial – of retirement.
While doing research for the book, my co-author (Cathy Fitzgerald) and I stumbled upon a new development in northeast Florida (she was living in Ohio) called Hammock Beach, just south of St. Augustine.
It's a master-planned community. I chose to move there because it was new, it was packed with amenities, it was easy to meet people, and I loved the nice weather (I'm a believer that the environment is a major shaper of your behavior). I wanted to live an active, outdoor lifestyle.
Although I'm not fully "retired" – I still work in the area of retirement – I am my own boss and love playing tennis, volunteering, traveling, and meeting new people. This community fit the bill for me.
Ernie Zelinski:
I live in Edmonton, Alberta, Canada. I was born in the area and have lived here all my life except for an eight month move to Vancouver, B.C. I live here because whatever family members I have live here.
I also have more friends in Edmonton than anywhere else. I would consider moving to Vancouver if real estate prices were not so expensive. My half-duplex in one of the best locations in Edmonton is valued at about $300,000. To get an equivalent half-duplex in a great area in Vancouver would cost $1.5 million.
Kerry Hannon:
Washington, DC and Boston, Virginia. Why DC? City life and work opportunities for my husband, who is a documentary producer and editor, easy access to travel destinations for my work-NYC, in particular. Three airports to choose from for travel elsewhere.
Two hours drive to my sister's house and nephews and nieces, and a four hour drive to my hometown of Pittsburgh where my 85-year-old mom and my two brothers and nephews live. Close to husband's family in NJ. Been there for 22 years in our house. Husband has lived in DC for more than 40 years. Love the culture and much more. Great house near metro, one block to grocery story, lots of restaurants, bank, pet store etc. Great neighbors.
We also love our country cottage a mile down a dirt road in Boston, Virginia. It is quiet, has lots of light, privacy for writing, and great friends live nearby in their second homes (soon to be their permanent retirement homes), beautiful countryside, access to Shenandoah National Park trails, hiking etc.
It's off the beaten path, but still about an hour and 40 minutes from DC and 45 minutes to Charlottesville. Closest towns with restaurants, art galleries and shopping are 10 miles – Culpeper and Sperryville.
Carol White: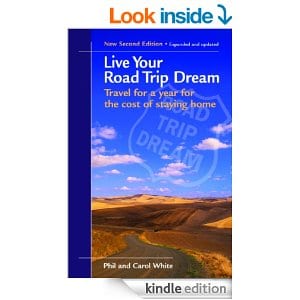 After over forty years in the Portland, Oregon metro area, Phil and I moved to the small town of Bend, Oregon when the third of our four children announced that they too were moving to Bend — following two children already living there! With five of the nine grandchildren there – how could we resist?
Besides having our family all around us, we also love the weather, beauty and outdoor vibe of Bend and certainly enjoyed getting out of the "rat race" of traffic and rain in the Portland area. Others appear to agree with our choice as not a month goes by that Bend isn't being applauded for the quality of life or being on a "Top 10" list of some sort.
In 2014, we finally decided to fulfill a long-anticipated dream – to own a second home in a sunny winter climate. For the last 15 years, we have traveled the globe but finally decided that we were slowing down that travel pace and wanted to enjoy more golf and other "snowbird" activities.
After an extensive search, we decided on the Del Webb community of Sun City Grand in Surprise, Arizona. With low real estate taxes, low HOA fees, reasonable housing prices and a wealth of activities included in the community, this choice feels like an "adult Disneyland" to us.
John Brady:
My wife Roberta Isleib (aka Lucy Burdette) and I live in Key West, Florida (winter and parts of spring and fall) and Madison, Connecticut. After I retired in 2006 we first visited Key West for a week, then rented for a month the next year. We knew this was the place. Key West is an easy-going community with fabulous warm winter weather, a lot of culture, and beautiful surroundings. A car is not a necessity: you can walk or bike anywhere on the island, play tennis or golf every day, and the people are interesting and open-minded. Madison is a picturesque old New England town on Long Island Sound. We have lived there a long time and love the community.
2. What are the major pros/cons of your location?
Manheimer:
Pros of Asheville: four mild seasons with long springs and falls; a wealth of easily accessed, affordable, and high quality, year-round cultural events (the former porno theatre now shows art films); scenic beauty close by in every direction; first-rate medical services with a large, award-winning hospital and many specialty practices; few barriers to community participation at all levels; one of the best lifelong learning programs in the U.S., now with 2200 members and occupying its own building, Reuter Center, on the UNCA campus.
Cons: housing increasingly expensive, a downtown sometimes too crowded for "locals" who choose to stay away from late spring to late fall; a sometimes-hostile NC state legislature; limited job opportunities (few corporate headquarters); and limited airline connections from the Asheville airport.
Aging in Place? I plan to have my ashes scattered here.
Zelinksi:
Pros: Edmonton has much cheaper house prices than other major Canadian cities such as Toronto, Vancouver, and Calgary. Summers are great with temperatures not going much above 85 degrees F. On the hot days there is fairly low humidity. In the middle of summer the days are long because the sun doesn't go down until around 10:30 PM.
Cons: The winters are really miserable in Edmonton due to the snow and cold. Also Edmonton is a real boring hick town compared to Vancouver or Toronto. For example, I like staying up until 3 a.m. or 4 a.m. In Edmonton the coffee bars tend to close at 10 p.m. Vancouver has several 24-hour coffee bars (likely the most of any city in North America), some of which are packed at 1 a.m. If one 24-hour coffee bar is packed at 1 a.m, I can just walk 10 blocks or so and find another one. Also, Vancouver has a much bigger selection of great restaurants. It may be an expensive place to live, but it is actually cheaper to eat out than in Edmonton.
Cullinane:
One of the major cons of Hammock Beach is the lack of shopping – this area is not a shopper's paradise. It's about a 45 minute drive to the nearest mall; an hour to upscale shopping. That's okay with me, since I'm not a shopper, but for others it could be torture. Another "sort-of" con is I'm not close to family. I have three adult children, a son-in-law, a daughter-in-law, and two adorable (what other kind are there?) grandchildren, and I'm one of six children myself. I am emotionally close to all of them, but not geographically to any of them. Everyone is only a few hours away via air, and they all love to visit, and I visit them frequently, probably seeing family every two to three months. It works for me.
The pro list is much longer, which is understandable since I chose the place: located on the ocean, with golf, tennis, pools, a fitness center, sidewalks (it's a bike-riding nirvana; whatever I can fit in my basket is what I buy at Publix that day), proximity to three airports, as well as the Mayo Clinic just north in Jacksonville. Flagler county has a lower cost of housing than the average for the United States (based on an average of 100, Flagler County is 92). Another thing I like is that in Florida, people come from everywhere, so it's easy to meet people, particularly in a new community. And, there are no traffic issues.
White:
The pros of Bend include great weather and four seasons, low humidity and a constant view of 7 snow-capped mountains. Family nearby for mutual support and great gatherings. A real small town feel, but with enough big city amenities to keep it interesting –a great film fest, outdoor concerts, world class restaurants, farmer's markets, etc. Outdoor activities in all seasons from nearby skiing/snowshoeing, river rafting, hiking, nearly 200 miles of biking trails, lakes and rivers for fishing and exploring and much more. World-class medical facilities and a new four year college (part of Oregon State University)
Cons: Employment opportunities limited beyond the tourist and hospitality industries. The area is the 7th fastest growing MSA in the country, and the fastest growing county in Oregon, so housing is in short supply driving up costs as services try to keep up with demand. Air flight out of Bend/Redmond is somewhat expensive, although you can easily fly to six major hubs.
Pros of Sun City Grand: Beautiful desert weather all winter. Reasonable tax structure and a Republican-leaning state! Great community of younger retirees who are active and doing all kinds of activities constantly – you can be as involved as you want with choices beyond comparison. Smaller single level homes that are so desired by retirees at reasonable prices. Close to metro Phoenix with all the amenities of a big city – about 30 minutes away. World class medical facilities including Mayo Clinic
Cons: The "Valley" is really big and spread out – it isn't unusual to drive an hour and still be in metro Phoenix. Well designed freeway system, but it is really busy if you want to go across town. Two to three day drive from our other home.
3. Any surprises?

White:
One "surprise" was finding new friends. After living in the Portland area for so long, I underestimated how difficult it would be to find that new group of close friends. You just can't replace that in a matter of a few months. Nothing like old friends!
Brady:
A surprise Key West was realizing that if we have a serious medical issue it probably means a helicopter ride to Miami.
Cullinane:
I was surprised by the number of doctors who would not take people on Medicare unless they had been already been patients prior to going on Medicare. Something to check out when you're choosing a place.
Jan Cullinane is a speaker, author, consultant, and retirement expert. She has been featured on TV, radio, and in many newspapers and magazines. Clients include Ford Motor Company, Deloitte & Touche LLP, the federal government, the Smithsonian Institution, Wachovia Securities, and Wells Fargo Advisors. Jan has a bachelor's and master's degree from the University of Maryland. Her books include "AARP's The Single Woman's Guide to Retirement" (John Wiley & Sons), "The New Retirement: The Ultimate Guide to the Rest of Your Life" (Rodale), and "Retire Happy!" (Hallmark Gift Books). Jan lives in Palm Coast, Florida and can speak backwards fluently!  Visit Jan at http://www.jancullinane.com/.