"The Best Exotic Marigold Hotel"
"The Best Exotic Marigold Hotel"
By Jan Cullinane
NABBW's Expert on The New Retirement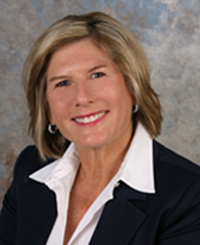 If you haven\'t seen "The Best Exotic Marigold Hotel," I\'d recommend you get yourself to a theater and luxuriate in this gem of a film. It\'s the perfect movie for Boomer women (men, too – my husband really liked it).
In addition to impressive acting by such notables as Maggie Smith, Tom Wilkinson, and Judi Dench, it explores the concepts of challenge, transformation, hope, and Resilience through humor and drama.
I visited exotic and memorable India a few years ago, including Jaipur, the setting for this movie, which added an extra element of recognition and fun for me.
The film\'s basic premise is this: For various reasons explained at the beginning of the film, several retirees "outsource" themselves to India for a less expensive retirement in what the brochure promises is a wonderful location for the "elderly and the beautiful." When they arrive, they find this is not quite the case (understatement). This sets the stage for some life-changing events.
The movie is peppered with some great lines – I wish I had brought pen and paper to record them, but using the good old Internet, I\'m able to pass on a few to you:
"In India, we have a saying: Everything will be all right in the end. So if it is not all right, it is not yet the end."
"I am single by choice. Just not my choice."
"If I wanted your opinion, I would give it to you."
"If I can\'t pronounce it, I don\'t want to eat it."
If you want an "adult" movie in the best sense of the word, get thee to a theater! I have to say, as a frequent movie-goer, it was unusual and refreshing to see so many lined, mature faces filling up the screen; the last time for me was watching the Rolling Stones on an IMAX theater in "Shine a Light."
Jan Cullinane is the co-author of The New Retirement: The Ultimate Guide to the Rest of Your Life (Rodale).