Katie Holmes and her "First Love": No Big Surprise
Katie Holmes and her "First Love": No Big Surprise
By Jan Cullinane
NABBW's Expert on The New Retirement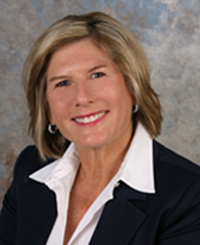 It\'s been hard to avoid the recent frenzy over the news that Katie Holmes has reunited with her self-proclaimed "first love" Joshua Jackson, her Dawson\'s Creek co-star.
Guess what? When you look at the research of Dr. Nancy Kalish, an expert in this field and professor of psychology at California State University, it\'s almost a no-brainer. As I discuss in my new book, The Single Woman\'s Guide to Retirement, Kalish found that those who reconnected with past flames (and it didn\'t matter if they had sex or not when they had dated) had a very high success rate, even if both the man and woman had happy marriages (to others). The stat for widows is particularly amazing: 87% of reconnected loves remained together.
But, all is not rosy with the research. Adult children sometimes saw the new old love as an interloper, or in it for the money. Some children were doubtful of the parent\'s mental health, and some were concerned with the speed at which these rekindled romances progressed. Reunited couples often married within days, weeks, or month.
Kalish also found that when old loves reconnected, but one of the partners was still married, it often led to affairs, so be careful if you look up an old flame. The Internet has made tracking down that lost love so much easier.
Have you rekindled a romance with a first love? How did it turn out? We\'ll have to stay tuned and see how things turn out between Katie and Joshua.
Jan Cullinane is a speaker, author, consultant, and retirement expert. She has been featured on TV, radio, and in many newspapers and magazines. Clients include Ford Motor Company, Deloitte & Touche LLP, the federal government, the Smithsonian Institution, Wachovia Securities, and Wells Fargo Advisors. Jan has a bachelor\'s and master\'s degree from the University of Maryland. Her books include AARP\'s The Single Woman\'s Guide to Retirement (John Wiley & Sons), The New Retirement: The Ultimate Guide to the Rest of Your Life (Rodale), and Retire Happy! (Hallmark Gift Books). Jan lives in Palm Coast, Florida and can speak backwards fluently!