All the Single Ladies
All the Single Ladies
By Jan Cullinane
NABBW's Expert on The New Retirement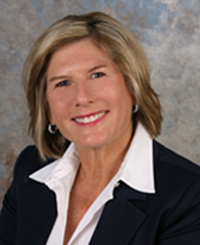 Did you know that there are more than 25 million single women over the age of 45 in the United States, and that this demographic is growing?
And, even if you\'re a happily married woman now, there\'s an 80-90% chance you\'ll be single at some point, and be responsible for all decisions, including where you\'ll live?
I attribute the growth of this powerful group to what I call the "5Ds": Divorce, Death of a spouse, Delayed marriage, Dumped (or did the dumping), and just Don\'t want to be married. The Image of the "old maid" or "spinster" is soooo yesterday.
Home Buying
When it comes to purchasing a home, single women (and by this I mean never-married, divorced, or widowed women) are the second largest contingent of homeowners, according the National Association of Realtors. They make up more than one-fifth of all buyers; research has shown that women, more than men, see owning a home as a symbol of success, and providing roots and security.
Savvy developers, aware of this huge market, are building more "women-centric" homes. Single women are more likely to purchase condos or a two-bedroom house. They are looking for low maintenance, green building (as long as it doesn\'t affect the price much), communities that are secure and safe, and residences that incorporate universal design principles (e.g. curbless showers; higher counters; non-skid surfaces; "comfort-height" toilets, first-floor masters, lever switches). Smaller homes are okay if the design is right: Ample kitchen and bathroom space, walk-in Closets, sufficient storage; high-speed Internet capability, and quality construction. After all, smaller means cheaper to buy, cool, heat, insure, maintain, and furnish! Almost half of mature single women are open to having a roommate (Kate and Allie or Golden Girls, anyone?), and may be responsible for the care of aging parents, so the idea of two masters is also appealing to a sizable segment of single women.
The Larger Community
Single women express interest in communities that are conducive to forging new friendships and that are heavy on activities, with proximity to shopping and fitness centers. Dog parks, hiking paths, health programs, events targeted to singles, and walkability are highly-rated by many single women. Of course, when we\'re talking about a group that is so large, one size doesn\'t fit all; some single women relish the tranquility and isolation of a mountain home, and want to be "far from the madding crowd;" others want the bustle and excitement of a major city. The bottom line: Make a list of your non-negotiables. What is it you MUST have in a new location? It might be an economy that allows you to work part or full-time if you want to/need to, it might be no snow (as one of the single women I interviewed for my book told me, even though her new location was sometimes warm and humid, at least you don\'t have to "shovel heat").
Saving Money by Moving
One of the best money-saving ideas for retirement is to downsize your current home and move to a less-expensive area, perhaps even taking your "posse" or social support group with you. Unfortunately, many single women (and of course single women aren\'t the only ones) feel their current home is worth less than what they think it should be. This gets into an area called "behavioral economics": The melding of psychology and decision-making. For example, if you feel you can\'t sell your home for less than a certain amount, it\'s because you have an "anchor, "a fixed price at which you believe your home should sell, and it makes you unwilling to let it go for less, even if you can purchase a home that is also selling for less someplace else. The anchor is often based on what you paid for the house and what you feel it should be worth now, even if market conditions dictate otherwise. Like it or not, your home is worth what someone is willing to pay for it. Don\'t let the anchor drag you down, and prevent you from moving on.
Can Uncle Sam Help Pay for Your Move?
A little known, money-saving idea is to have Uncle Sam help pay for your moving expenses. Are you considering working after you relocate? In addition to income, a job is a great way to meet people, and you might be able to grab a moving expense deduction. There are specific requirements: Your new principal place of employment must be at least 50 miles farther from your old residence than your old residence was from your old job, or if there was no old job, at least 50 miles from your old residence. And, you must be employed full time for at least 39 weeks during the 12-month period immediately after the move. If you are self-employed, the requirement changes to working full time for at least 78 weeks in the first 24-month period after you move. You don\'t have to have a job before you move, as long as you meet the time test.
The moving-expense deduction includes all the costs of Packing, shipping, and unpacking your household goods, shipping your car and your pets, and transportation costs to move to your new location ($.23/mile in 2012). You can deduct the cost of disconnecting and reconnecting your appliances, as well as your meals and lodging during the move. Keep track of those moving expenses; you may fall into a full-time position soon after your move. Confused? Put "IRS Publication 521" into your browser; it gives lots of examples and worksheets to see if you\'re eligible.
Summing it Up
"\'Someday is a disease that will take your dreams to the grave with you," says author Timothy Ferriss, and I think most of us would agree with him. If you\'re a single woman, relocation can be a good move, both figuratively and literally.
Jan Cullinane is a speaker, author, consultant, and retirement expert. She has been featured on TV, radio, and in many newspapers and magazines. Clients include Ford Motor Company, Deloitte & Touche LLP, the federal government, the Smithsonian Institution, Wachovia Securities, and Wells Fargo Advisors. Jan has a bachelor\'s and master\'s degree from the University of Maryland. Her books include AARP\'s The Single Woman\'s Guide to Retirement (John Wiley & Sons), The New Retirement: The Ultimate Guide to the Rest of Your Life (Rodale), and Retire Happy! (Hallmark Gift Books). Jan lives in Palm Coast, Florida and can speak backwards fluently! Visit Jan at http://www.jancullinane.com/.