Take a Hike!
Take A Hike!
By Jan Cullinane
NABBW's Expert on The New Retirement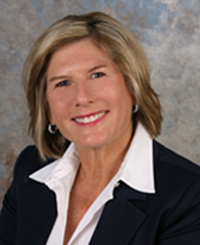 I live in a state with swaying palm trees, the second longest coastline (after Alaska), no state income tax, and a place that made the expression "hanging chads" popular.  Yup, you guessed it – Florida. 
My husband and I love the warmth, glittering sea, and verdant greenery of the Sunshine State, but the mighty West, with its desert beauty and incredible rock formations beckoned. 
So, off we went in late June/early July on a ten-day trip to tour the "Big 5" national parks of Utah:
1.       Capitol Reef
2.       Arches
3.       Canyonlands
4.       Zion, and
5.       Bryce Canyon 
In addition, we visited Dead Horse State Park, Natural Bridges National Monument, Monument Valley Navajo Tribal Park, and Coral Pink Sand Dunes State Park. 
Our itinerary:
Day 1: Depart Orlando, and arrive in Las Vegas. MGM Grand.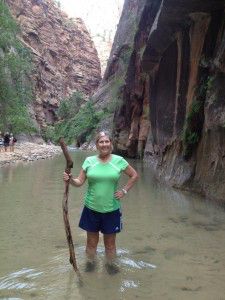 Day 2-4: Visit Capitol Reef, then drive to Best Western Canyonlands. (Explore   Canyonlands, Dead Horse State Park, and Arches National Park.)
Day 5:  Monument Valley Navajo Tribal Park.  Go to Natural Bridges National Monument en route.  Stay at the Hampton Inn in Kayenta. 
Day 6:  Coral Pink Sands State Park, then on to the Best Western Plus Bryce Canyon.  Explore Bryce Canyon in the evening.
Day 7-8:  Bryce Canyon in the a.m., then drive to Zion. Stay at Best Western East Zion Thunderbird Lodge in Mt. Carmel.   
Day 9:  Drive to Las Vegas, stay at MGM Grand
Day 10:  Depart Las Vegas for Orlando
 A few thoughts for saving money on a trip like this:
 1.       We flew into and out of Las Vegas on Southwest Airlines. If something unexpected had come up, and we needed to cancel, I liked that we could bank our miles on Southwest without a penalty.  The flight was non-stop, which has become a high priority for me. And, with about 150,000 hotel rooms in Vegas, there are lots of choices (we stayed at the MGM Grand for right around $100 a night.  It was great, other than the long check-in line). 
2.       When possible, we stayed in Best Western Plus hotels or Hampton Inns.  Free breakfast, newspaper, and Internet, and proximity to the parks.  We did this in Moab (close to Arches, Canyonlands, and Dead Horse State Park) and Mt. Carmel (close to Zion) and in Kayenta (close to Monument Valley). 
 3.       If you or a travel companion is 62 or older, get a "Senior Pass" from the National Park Service. This is a $10 lifetime pass, which allows you and everyone in your vehicle (or admission for up to four people if the park charges by the person) admission to the park.  The Senior Pass provides access to more than 2,000 federal recreation sites.  
4.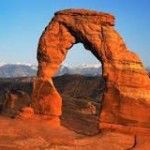 Reserve a car early, then check back to see if the price goes down.  We do this whenever we rent a car; for this trip, the price of the car decreased from about $400 when we first reserved it to $220 for the ten-day rental.  A big savings for a small investment of time.  We use www.carrentals.com and www.kayak.com.  These sites provide you with a wide range of prices and car rental companies.  We drove almost 2,000 miles during the ten days.  The scenery was spectacular on many of the roads, so the driving was an integral part of the trip, rather than just a means to get to our destination.
 5.       Use your AARP, AAA or other loyalty cards.  We were able to snag better lodging rates (usually a $10% discount) on most of our hotels. 
 6.       Other than seeing "Man of Steel" in the Moab movie theater one night and entrance fees to the state parks and Monument Valley, there were no additional entertainment costs, since the hiking was free (unless you count the few souvenirs we purchased).  Speaking of hikes, all abilities are accommodated.  From paved, wheelchair-accessible paths, to strenuous 5-mile, 5-hour hikes that ascend more than 5,000 feet. 
 7.       In Vegas, at the MGM Grand, we participated in a "focus group" at the CBS Television research facility.  We watched a new television show and answered questions about it.  Fun, free, and fascinating. 
Do-overs?  I'd make these changes:
 1.       When visiting Zion, stay in Springdale rather than in Mt. Carmel.  More traffic in Springdale, but also more choices for dining and lodging, and closer to a park entrance.  And, entrance to the park includes a free shuttle to the visitor center from Springdale. 
 2.       If you have to skip one of the Big 5, I'd say eliminate Capitol Reef.  Although it's beautiful, the scenery is similar to Arches, and Arches is more accessible.  You'll be exploring Arches from Moab, a cute walkable town. 
 3.       We drove long distances to see Natural Bridges National Monument and Coral Pink Sand Dunes State Park.  If time is no concern, great.   If it is, I'd suggest you pass on these two parks.
 Damages? 
 Hotels, food, and transportation: right around $4,000 for the two of us for ten days.  But, as the Master Card commercial says, the experience was "priceless." 
It truly is "America the Beautiful." 
Jan Cullinane is a speaker, author, consultant, and retirement expert. She has been featured on TV, radio, and in many newspapers and magazines. Clients include Ford Motor Company, Deloitte & Touche LLP, the federal government, the Smithsonian Institution, Wachovia Securities, and Wells Fargo Advisors. Jan has a bachelor's and master's degree from the University of Maryland. Her books include "AARP\'s The Single Woman\'s Guide to Retirement" (John Wiley & Sons), "The New Retirement: The Ultimate Guide to the Rest of Your Life" (Rodale), and "Retire Happy!" (Hallmark Gift Books). Jan lives in Palm Coast, Florida and can speak backwards fluently!  Visit Jan at http://www.jancullinane.com/.