In Honor of International Women's Month, Terese Wallen Invites You to Learn How to Ignite Your Passion
NABBW member Terese Wallen is hosting a 3-day workshop on re-igniting your passion, which is specifically designed for empty-nesters. Here's a flyer with the details, or go to www.msbigshot.com: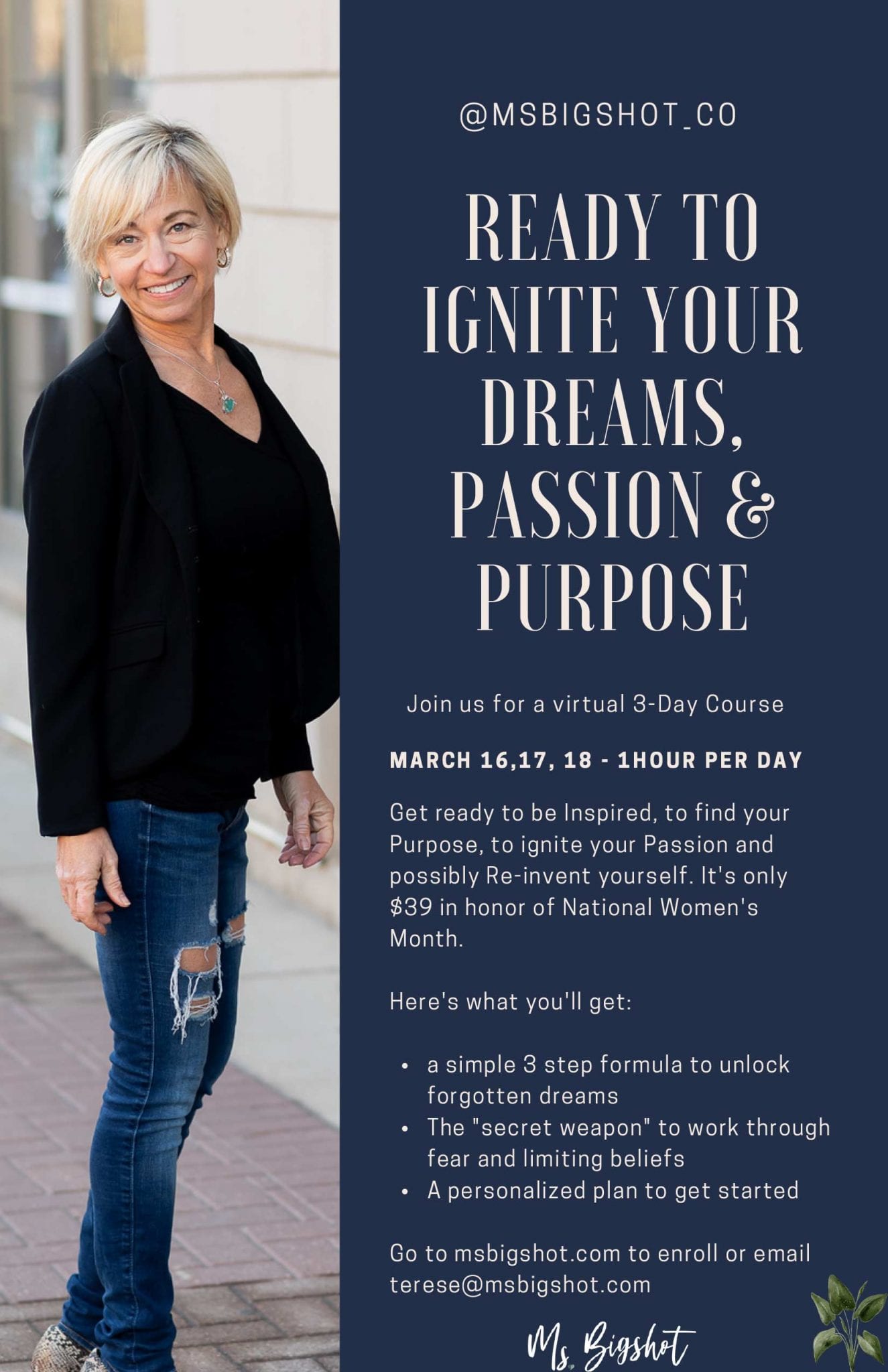 Terese is a Chicago-based life coach & teacher. She is founder of Ms. BigShot, a company dedicated to helping women find their purpose and passion in their life. Terese spent most of her career working for many Fortune 100 companies such as HSBC, Sears, and Essendent until following her dream into entrepreneurship. She believes women can find their passion and create an amazing life no matter circumstance, age, or financial means. Her online courses include self-reflection, and mind-work along with business essentials.