Maintaining and Using Perennial Flowers
Maintaining and Using Perennial Flowers
By Deborah Clark
NABBW's Gardening Expert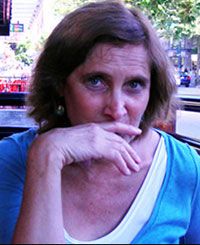 Perennials have different lifespans and while some, like peonies, can live for many (some say up to 50) years, all plants will die sooner or later. But you can keep them going by dividing and replanting, or by keeping the seedlings. After flowering, let the leafy tops die down naturally, as they feed the roots which need to survive through the winter, and don\'t cut them off until the plant is dormant. Some plants go dormant and disappear in the summer, but their roots continue to grow and will send up new tops later.
Divide vigorous perennials frequently, or keep them within bounds by weeding them out of their slower-growing neighbors. Other perennials need to be divided every so often to keep them looking good.
Dead-heading is not just for Jerry Garcia groupies. It also means removing spent flowers so that the plant will make new ones. It\'s kind of deceitful, because perennials are tricked into thinking they haven\'t been pollinated or made enough seeds, so they keep on making flowers.
Perennial clumps grow outward from the center, making new shoots at their outer edges while the center becomes starved and lifeless, so you have to dig up and replant them now and then. (This is dividing). The time to do this is either before growth gets going in spring or after it\'s finished in the fall. The rule of thumb is that spring-flowering perennials get divided in the fall, and later-flowering ones should be divided in spring. Some root-division plants can be pulled apart easily by hand, while larger ones may need to be pried apart with a pitchfork or cut with a knife.
Cut fresh flowers in the morning after the dew has dried from the leaves, or on dry evenings. Carry a bucket of warm water. Use sharp shears and put the stem immediately into the water. Back indoors, fill the sink with water, immerse the stems and recut them. Removing foliage before putting them into the vase will prolong the bloom. Add a preservative like "Floralife" to the water in the vase. Even so, some cut flowers last only a day, while others last a week or more. Don\'t be shy about experimenting with cuts from your garden you may never have seen before anywhere else, like grasses, or flowers with shorter stems.
After all, florists do that all the time.
Deborah Clark says she might never have taken up gardening if she hadn't had neighbors who shared their love of gardening with her – but moved away. It all started in 1973, she says, when a departing neighbor invited her to take care of an already-planted community vegetable garden plot: all she had to do was weed and harvest. She was hooked.