Eat: Thanksgiving Lentil Pâté
Eat: Thanksgiving Lentil Pâté
By Janice Taylor
NABBW's Expert on Weight Loss and Hypnotism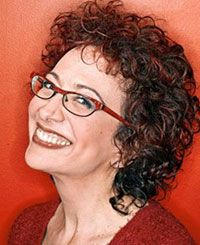 Last Thanksgiving, for a change of pace, I whipped up "Janny's Lentil Pate" that was to die for. It was a mega-hit. People asked for the recipe! Imagine!!!
It's delicious, it's healthy, it's amazing and it's Our Lady of Weight Loss approved! a 5-YUM'mer if ever there was one!
Janny's Lentil Pâté
1 tablespoon canola oil
1 large onion, chopped
3 garlic gloves, chopped
2 teaspoons bombay masala (I'm betting any masala would be great)
1 teaspoon ground coriander
2 pints vegetable stock (I use the organic kind that comes in the cartons)
8 ozs. red lentils, dry
1 egg, large
2 tablespoons milk, 1% or 2% of just good ole milk (it's 2 tablespoons, let's not get too nutty)
3 tablespoons hot spicy mango chutney (resist the urge to lick the spoon or just plain eat out of the jar)
3 tablespoons parsley, chopped
spray butter or Pam
Preheat oven to 400 degrees
Heat oil in large saucepan sauté onions and garlic for a few minutes until soft
Add the masala and ground coriander
Stir around and cook for another minute
Stir in vegetable stock and lentils
Bring to boil
Reduce heat and simmer for 20 minutes or until lentils are cooked and softened
Remove pan from heat and skim off any moisture (I didn't have more than an extra tablespoon, so I skimmed it off into my mouth)
Put the mixture into a blender
Add the egg, milk, chutney and parsley
Blend until smooth, about 30 seconds
Grease (with more oil or spray butter) loaf pan and pour mixture into pan
Place in preheated oven for 40 to 45 minutes or until the top is brown and crusty and it's firm to the touch (you'll instinctively know when it's done, I promise).
You can either let it cool and serve room temperature, or transfer to fridge until totally cool. (We all liked it warm.)
Sprinkle some more chopped parsley on top, if you like. (I didn't bother – too busy eating).
Happy Holidays!!
For more holiday chit chat, join with the Kick in the Tush Club on Facebook.
Spread the word…NOT the icing!
Janice