Here\'s How You Can Afford to Spend 30% More on Organic Food
Here\'s How You Can Afford to Spend 30% More on Organic Food
By Diane MacEachern
NABBW's Going Green Expert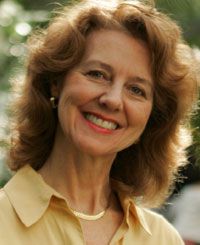 Clean out your fridge.
But before you toss all the expired or rotted food you find into the trash can, put it on your counter. Now do a rough calculation of how much that \'trash\' cost you.
Don\'t be surprised if it amounts to as much as 30% of your weekly household budget. According to the U.S. Department of Agriculture, consumers on average throw away $30 of every $100 they spend – simply by forgetting to eat what they buy.
In this economy, that\'s a lot of money for anyone. But it\'s especially painful for people who want to buy organic food and feel like they can\'t afford to pay the premium it costs.
They can. Here\'s how:
Shop from a list you make in advance. Generate your shopping list from recipes you\'re likely to cook during the week. You\'ll buy fewer ingredients overall, but have the ingredients you need, and cook what you buy so you waste less.
Avoid impulse buys. That fancy mustard on those cute crackers they\'re handing out as you shop? If you\'re like me, you\'ll get the mustard home, slide it on a shelf, and forget about it until you rediscover it months (years?) from now, looking and tasting far less delectable than when you saw it in the store.
Keep track of what\'s in your refrigerator. One easy way: put your shopping list (or a list of the week\'s recipes) on the front of the refrigerator when you get home. It will remind you what you\'ve bought and what\'s available inside to cook.
Make a budget. Before you go shopping, figure out how much money you want to spend, and what "extras" you can afford. Note that, in addition to spending the money you\'ve "saved" by throwing away less food, you can shift spending from items like bottled water to organic milk, or throwaway paper towels to a reusable sponge.
Take leftovers for lunch. Invest in a set of reusable containers you can pack with leftovers for work or school.
Schedule leftovers for the same night every week. In my house, that night is usually Friday night, since I go grocery shopping Saturday morning. There\'s always enough food left over from previous meals to pull together a small feast. And the empty refrigerator that results not only inspires me to think ahead to next week\'s meals. It\'s much easier to clean!
Make stock; freeze vegetables and meat. If you\'re unlikely to eat leftovers in the same week you cook them, freeze them in lunch-size portions for future consumption. Toss vegetables that are still good but just past their prime into a stock pot to make a rich base for future soups and stews.
Diane MacEachern, the author of Big Green Purse: Use Your Spending Power to Create a Cleaner, Greener World, is passionate about empowering women to use their marketplace clout to protect the environment.

A best-selling author, successful entrepreneur, sought-after public speaker, and long-time conservationist, Diane encourages women to green the marketplace by choosing products whose use or manufacture offer the greatest environmental benefit. Through her new book, as well as her articles and speeches, she hopes to motivate women to take actions that will make a difference. She helps environmental organizations engage more women as members, activists, and donors. She also encourages companies to green their products to appeal to more women consumers.

Big Green Purse website was named "2007 Best Green Website" by FutureNow. The site offers eco-lifestyle tips and shopping suggestions, as well as opportunities to join One in a Million, a campaign to encourage one million women to shift $1,000 of their household budgets to eco-friendly products and services. This article was previously published on Diane\'s website.