Serve Fish Twice a Week as Part of a Healthy Diet
Serve Fish Twice a Week as Part of a Healthy Diet
By Pat Sinclair
NABBW's Cooking for Two Expert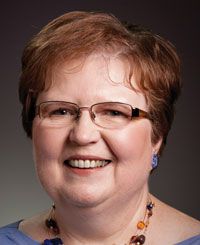 Food experts agree that eating fish twice a week is an important part of a healthy diet because of the many benefits it provides. Studies show that omega-3 fatty acids present in fish reduce the risk of heart attack, the build-up of plaque in arteries and the incidence of strokes in people with cardiovascular disease.
Possibly its most important effect is reducing the risk of dying from a heart attack. Omega-3 fatty acids have also been significant in reducing hypertension and preventing cancer. In addition to being high in omega-3 fatty acids fish is high in protein and naturally low in fat.
Salmon, tuna, halibut, rainbow trout, sardines, mackerel, herring and anchovies contain significant amounts these healthy fats. Salmon, which is readily available, has the highest amount of omega-3 fatty acids.
Buying Fish
Your best guarantee of fresh high quality seafood is to find a fishmonger that you can trust. Educate yourself by asking lots of questions. Ask for the best fish available and recommendations on how to prepare it. Fresh fish should have a mild briny odor but no "fishy odor" and have a firm and elastic, not mushy, texture. Fresh fish should be displayed on crushed ice and kept well chilled.
Because fish can be flash frozen at sea, frozen fish that has been vacuum packed can be a good choice. The term F.A.S. stands for "frozen at sea" and ensures the excellent flavor and texture when cooked. Select packages that have no evidence of freezer burn and show no evidence of previous thawing. Always thaw frozen fish in the refrigerator to maintain the best texture.
Halibut and Asparagus in Parchment
The appearance of tender pale greens stalks of asparagus in the supermarket is always one of the first signs of spring.
Fresh halibut, available from March to November, starts to appear about the same time. Select a thick piece of halibut so it isn't overcooked when it's baked.
This recipe is easily doubled- double the ingredients and bake two packets.
Note: The Image at right is of halibut and tomatoes in parchment, a different recipe, chosen to showcase the parchment baking technique.
Makes 2 servings
Ingredients:
8 stalks asparagus
1 (8 -12 ounce) halibut filet, about 1 inch thick
1 teaspoon minced shallot
1 teaspoon grated lemon rind
1 teaspoon lemon juice
1 tablespoon butter
1 tablespoon white wine or water
2 lemon wedges
Method:
Heat the oven to 400 degrees F. Snap off the bottoms of the asparagus stalks and place them in a microwave safe dish. Add 2 tablespoons water and microwave on high 1 ½ to 2 minutes. By precooking the asparagus it will be cooked tender crisp when the fish is cooked.
Place a 15-inch square of parchment paper on a baking sheet and fold in half. Place the halibut along the fold and cover with the asparagus. Sprinkle with the shallot, lemon rind, and lemon juice. Season to taste with salt and pepper.
Dot with the butter and add the wine. Seal the parchment by folding the edges together several times. It's important that you get the packet sealed so that the fish can cook in the steam inside.
Bake 18 minutes or until the paper is puffed and browned. Remove the packet from the oven and open carefully, allowing the steam to escape. Check the center of the halibut to be sure it's cooked through. If it isn't place the packet back in the oven for 2 to 3 minutes longer. Divide in half and garnish with lemon wedges.
COOK\'S NOTES:
Select crisp pale green asparagus with tight firm buds. When the stalks are stood uptight in ice, the asparagus will be fresher. Whether you prefer thin stalks or thick stalks it is important that they are uniformly thick in order to cook in the same amount of time. To prepare–just snap off the bottoms of the stalks and rinse well. Thicker stalks will require a slightly longer time to cook.
Baking in parchment paper may sound fancy, but it's really just an ultra healthy, super fast fish bake that is a tradition in French cuisine. You can always use aluminum foil instead, however fish always tastes better to me when it\'s cooked in parchment.