Scottish Shortbread- Classic and Easy!
h1>Scottish Shortbread- Classic and Easy!
By Pat Sinclair
NABBW's Cooking for Two Expert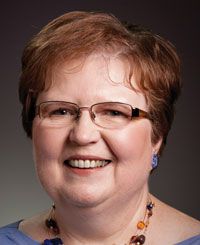 The holiday season is my favorite time of year. Although, the days are very short, the lights on Christmas trees and fronts of houses brighten the darkness. There are many times that I\'m standing in a hot kitchen in the summer, alone, while other are out enjoying the day. But this time of year, almost everyone does some baking. Do you try to add one new cookie every year or go back to all your tried and true recipes.
Here\'s a recipe for Scottish Shortbread from Baking Basics and Beyond that is very quick and easy. You can dress it up by drizzling it with melted chocolate or dipping the ends in chocolate. It\'s a great cookie to include in a package that is being mailed because it is sturdy and the rich butter keeps the flavor fresh.
Scottish Shortbread
Shortbread is the most basic cookie—made only of flour, sugar, and butter. Traditionally, the dough was pressed into a circle and cut into wedges before baking, but I like to cut it into bars because they are smaller and easier to eat.
MAKES 3 1/2 TO 4 DOZEN BARS
4 cups all-purpose flour
1 cup powdered sugar
2 cups unsalted butter
Garnish, if desired
2 ounces bittersweet or semisweet, chocolate
1 teaspoon solid vegetable shortening
Heat oven to 350°F with oven rack in middle.
Beat flour, sugar, and butter in bowl of a heavy-duty mixer on Medium speed until crumbly and evenly mixed, scraping down sides of bowl once or twice.
Press dough, about 3/8 inch thick, into an ungreased 15 x 10 x 1-inch baking pan. The dough will not fill the whole pan. I usually press to fill the width and about 3/4 of the length. Cut into 3 x 1-inch bars, using a pizza wheel. Prick well with a fork.
Bake 20 to 25 minutes or until edges are just beginning to brown. Classic shortbread is very pale. While bars are still warm, cut again. After cutting, the bars can cool in pan on wire cooling rack.
Garnish
Store loosely covered at room temperature. Do not refrigerate or the chocolate will lose its gloss.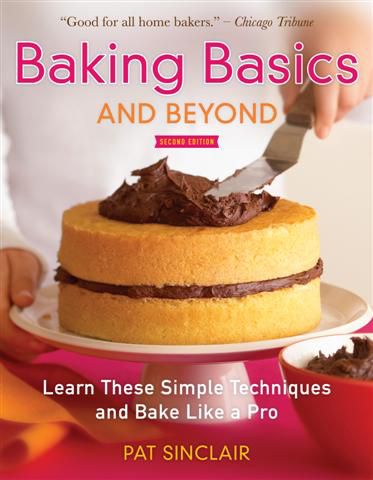 Pat Sinclair is the author of Baking Basics and Beyond (Surrey books, 2006) which won the Cordon d'Or- Gold Ribbon Award from the Culinary Arts Academy.
Scandinavian Classic Baking, her new cookbook, will be published by Pelican Publishing in 2011. She lives in Minneapolis where she also teaches cooking classes. Pat invites you to contact her at www.PatCooksandBakes.com or via her blog.
Copyright 2011 By Pat Sinclair.