Lemon Thyme Roasted Cornish Hen
Lemon Thyme Roasted Cornish Hen
By Pat Sinclair
NABBW's Cooking for Two Expert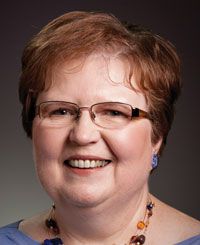 If there are only two at your Thanksgiving table this year, start a new tradition and roast a Cornish hen instead of a turkey.
Cornish hens are the perfect size for two. Coarsely ground peppercorns and chopped thyme add flavor and color. Complete the meal with mashed potatoes and cranberry sauce.
Kitchen twine can be used to tie the legs together but I\'ve discovered silicone cords that lock together and make it easier. After roasting the hen, remove the cords and wash them in the dishwasher and then you can use them again.
Serves 2
1 onion, cut into thick slices
1 (24 oz.) Cornish game hen, thawed
1 lemon, cut into wedges
2-3 sprigs fresh thyme
1 tsp. grated lemon rind
1 tablespoon butter, melted
Heat oven to 375 degrees F. Place onion on bottom of a small roasting pan (or use a

small rack).
Remove the giblets and neck from the hen if necessary. Rinse and pat dry. Season the inside with salt and pepper. Stuff two lemon wedges and the thyme sprigs into hen. Tie legs together and tuck wings under.
Combine chopped thyme with butter. Brush over hen. Season outside with salt and pepper. Place breast side up in roasting pan. Roast 30 minutes.
Baste with pan juices. Continue roasting 15 to 30 minutes until meat thermometer registers 160 to 165 degrees F. and juices run clear. Remove from the oven. Cover loosely and let stand 10 minutes so that the juices are reabsorbed.
Divide into two servings and serve breast meat and leg. Spoon the pan juices over the meat, if desired.
SIDEBAR: Always use a meat thermometer to judge the doneness of poultry. An instant read thermometer works well and is inexpensive but my favorite is a digital thermometer with a probe. Because the probe is inserted in the meat, when it registers the preset temperature it sounds an alarm. Insert the thermometer in the thickest part of the thigh, not touching the bone. To insure food safety, it is important to cook all poultry to 160 to 165 degrees F.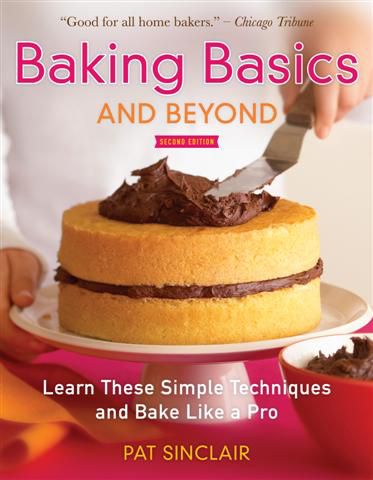 Pat Sinclair is the author of Baking Basics and Beyond (Surrey books, 2006) which won the Cordon d'Or- Gold Ribbon Award from the Culinary Arts Academy.
Scandinavian Classic Baking, her new cookbook, will be published by Pelican Publishing in 2011. She lives in Minneapolis where she also teaches cooking classes. Pat invites you to contact her at www.PatCooksandBakes.com or via her blog.
Copyright 2011 By Pat Sinclair.