Country French Green Bean and Potato Salad
Country French Green Bean and Potato Salad
By Pat Sinclair
NABBW's Cooking for Two Expert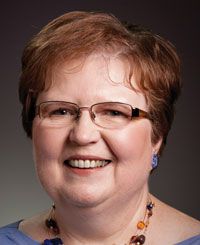 Memorial Day is the unofficial start of summer. Time for lazy days, easy cooking, less baking and lots of icy beverages. Easy cooking means more cooking on the grill, a method that produces great tasting food and doesn\'t heat up the house.
When I don\'t know what to fix for dinner, my husband is always ready to cook something on the grill. The problem with that is someone still has to figure out the rest of the meal, that would be me.
One of my go-to side dishes is an easy potato salad that has a vinaigrette dressing, not mayonnaise, that makes it a healthier alternative. Snappy green beans fresh from the garden bring color, fiber and nutrients to the table. If the onions are strong smelling, cover with cold water, soak 15 minutes, drain and pat dry and you\'ll have a milder flavor.
Take this appetizing summery salad on picnics because it doesn't need to be chilled. Because I slice the potatoes before cooking they don't need to be peeled, but you can also boil the whole potatoes and peel and slice them before making the salad.
Makes 2 servings
2 lb. Yukon gold potatoes, sliced 1/4 inch thick
3/4 teaspoon salt, divided
3/4 lb. green beans, cut into 2-inch pieces
1/4 cup thinly sliced red onion
3 tablespoons olive oil
2 tablespoons lemon juice
1 1/2 teaspoons Dijon mustard
1/4 teaspoon sugar
Place potatoes and 1/2 teaspoon salt in a medium saucepan and cover with water. Bring to a boil over high heat. Reduce heat to low and simmer about 10 to 12 minutes or until fork tender. Remove from heat and drain. Place in large bowl.
Cook green beans in boiling water until tender-crisp, about 4 to 6 minutes. Drain and add to potatoes.
Combine lemon juice, Dijon mustard, sugar and remaining salt in a small bowl. Whisk until blended. Gradually whisk in olive oil. Pour over warm potato mixture and toss to mix. Cool to room temperature. Serve at room temperature or chilled.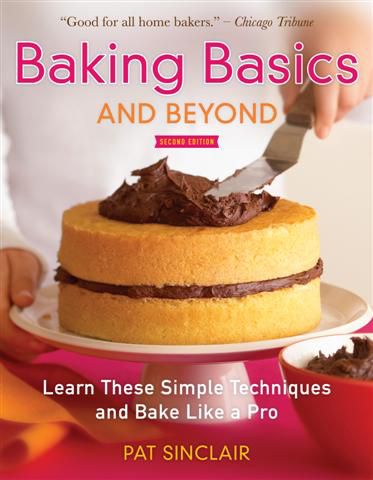 Pat Sinclair is the author of Baking Basics and Beyond (Surrey books, 2006) which won the Cordon d'Or- Gold Ribbon Award from the Culinary Arts Academy.
Scandinavian Classic Baking, her new cookbook, will be published by Pelican Publishing in 2011. She lives in Minneapolis where she also teaches cooking classes. Pat invites you to contact her at www.PatCooksandBakes.com, where this article was originally published, or via her blog.Copyright 2011 By Pat Sinclair.