Summer bags can be stylish,inexpensive, and eco-friendly…
Summer bags can be stylish,inexpensive, and eco-friendly…
By Sherrie Mathieson
NABBW's Fashion and Style Expert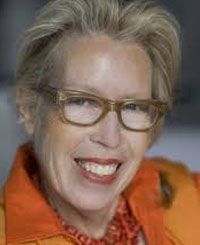 Vogue.com recently announced Ms Westwood\'s creative new bag line. "When Vivienne Westwood launched the Ethical Fashion Africa Project back in January 2010, the initiative's line — created in collaboration with the International Trade Centre — offered up three shopper bags, handmade in Nairobi out of completely recycled materials, and sold out in a flash.
The project was an inspiring challenge for the environmentally conscious Westwood, as her team was forced to work with tent cottons, electrical wiring, and plastic bags. "It was important to use recycled and end-of-the-line materials from Kenya. We wanted to buy as little as possible," she said. "Working with whatever was available and finding solutions based on these restrictions was interesting."
But the project wasn't just beneficial to the environment; it also helped struggling women in Africa lessen their dependency on aid. "We wanted to work with various communities with different skills and resources," said Westwood. "For example, adding metal logos, wire zip pulls, or other detailing helps create employment."
Now the designer is taking things a step further and expanding the line (just in time for summer vacations and trips to the beach) to include weekenders, men's shoppers, clutches, and printed iPad and laptop cases—but you'd better hurry if you want to get your hands on one. If the last batch was any indication, they won't last long."Available at eco-friendly shopping site http://www.yooxygen.com.
I love these colorful bags (photo by Liam Goodman)–like the great "FEED" bags that are also available to help struggling African populations. Wear them with some authentic African beads that pick up the colors I showed some great examples in my "Steal This Style" accessories section. Make sure your outfit doesn\'t compete. An all white polo top and white jeans–would be great.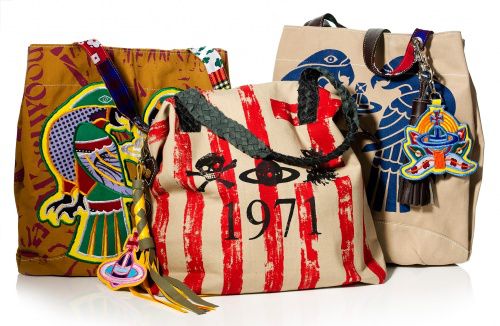 Sherrie Mathieson was accepted as a costume designer by United Scenic Artists, local 829, at the age of 23. For her first feature, "Godspell", she was awarded the "Young New York Film Critics Award for Best Costume Designer." She continued to work in film, TV, MTV, commercials, industrials, and fashion print styling for 28 years. Today she has a growing and diverse clientele of all ages, backgrounds, lifestyles and professions for whom she consults on all matters of personal style. It was the men and women who were beginning to have concerns about the aging process and how it translated to their appearance that called her attention to a void in good expert advice and the inconsistency in the marketplace. She was a pioneer with her book "Forever Cool", and dedicates much of her time to seminars on the subject of ageless, youthful and modern style for Boomers and the unique challenges they face. "Steal This Style" (April,2009) is her latest book. Learn more about Sherrie's consulting on her website, SherrieMathieson.com.Reprinted from sherriemathieson.com.