Looking for Something to Do Together? How About Taking Ballroom Dance Lessons! (No Worries About "So You Think You Can Dance?" The Answer Is: "Yes, You Can!")
Looking for Something to Do Together? How About Taking Ballroom Dance Lessons! (No Worries About "So You Think You Can Dance?" The Answer Is: "Yes, You Can!")

By Judith Sherven, Ph.D.
NABBW's Healthy Relationships Expert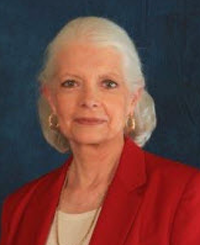 If hot and sandy activities like swimming, snorkeling, scuba diving, and surfboarding are not your thing, but you want the pleasure of Moving your body—get out and learn to dance. Even if you already enjoy dancing, like my husband Jim Sniechowski, PhD and I do, that doesn't mean there isn't more fun to be had.
We do a mean "get down and dirty" to James Brown, Aretha, and other soul travelers, but it's been a bit bumpy to even slow dance together at someone's wedding as we've never before now taken ballroom lessons.
We recently joined a local gym, partially enticed by listings on their schedule of "Beginning Ballroom" on Monday and Thursday nights. But the first time we showed up, dance shoes on and ready to go, we were told the teacher had "disappeared." Aaaarrrgggh!
But never fear, a search on the Internet produced the listing for a local national dance school chain in our area and off we went for a complimentary half-hour lesson.
Our teacher was friendly, easy-going, and a good dancer—as well as an accomplished teacher. The first thing we learned while facing the mirror was how walking forward and then backwards were actual dance steps, and moving side-to-side (as he said, like you would if you were going down a movie theater aisle getting past the people who were already seated) were likewise real dance moves.
Then he taught us the basic foundational steps for the tango, rhumba, fox trot, and hustle. He was patient, made sure we had the steps down before moving on, and never even pushed us to sign up for the paid lessons. But it was so much fun that we did!

Join us—wherever you are. And enjoy!
Judith Sherven, PhD and her husband Jim Sniechowski, PhD (http://JudithandJim.com) have developed a penetrating perspective on people's resistance to success, which they call The Fear of Being Fabulous. Recognizing the power of unconscious programming to always outweigh conscious desires, they assert that no one is ever failing—they are always succeeding. The question is, at what? To learn about how this played out in the life of Whitney Houston, check out What Really Killed Whitney Houston?

 Currently working as consultants on retainer to LinkedIn providing executive Coaching, leadership training and consulting as well as working with private clients around the world, they continually prove that when unconscious beliefs are brought to the surface, the barriers to greater success and leadership presence begin to fade away. They call it Overcoming the Fear of Being Fabulous
NOTE: This post originally appeared on LinkedIn. Follow Judith on LinkedIn.