Perfecting Your Genius…
Perfecting Your Genius…
By Judith Sherven
NABBW's Healthy Relationships Expert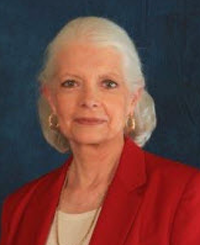 Perfecting your genius, magnifying your excellence…  It\'s all the same thing!
When my brother recently sent me  this video of Larry Griswald on the Frank Sinatra Show – from way back in 1951 – I  just knew I had to share it with you!
This guy is a true athlete and comedian.
How many hits & bruises did he take in perfecting the act?
Just for the record, Larry Griswald was co-inventor of  the trampoline, a comedian, and a world class swimmer and diver.
Enjoy! And as you do, consider how you can inspire yourself to take that extra dive or climb to be who you know you are meant to be -and create what you know is yours to create!
httpv://www.youtube.com/watch?v=T89HO_qIMyo
Relationship trainer and motivational speaker Judith Sherven, PhD is an internationally acclaimed expert. In partnership with her husband of nearly eighteen years, Jim Sniechowski, PhD, she has pioneered a visionary approach to successful dating and successful marriage.

A clinical psychologist, Judith worked in private practice in California for twenty-two years.  She has appeared on over 900 television and talk-radio shows including The View, CNN, The O\'Reilly Factor, 48 Hours, Mars & Venus, Canada AM, and MSNBC. She has been interviewed for and published by hundreds of newspapers and magazines including the Los Angeles Times, USA Today, Chicago Tribune, O, Family Circle, Redbook, Cosmopolitan, Glamour, Playboy, Woman\'s Day, and Parents\' Magazine and is also a columnist for Today\'s Black Woman magazine.

In addition to her extensive professional background, Judith brings profound personal experience and knowledge to her work. She and Jim didn\'t marry until she was 44,  so she knows the frustration and heartache of endless dating as well as the blessings of a continually enriching marriage. She brings hope for almost every woman!

She has co-authored Be Loved for Who You Really Are (St. Martin\'s Press 2003), The New Intimacy (Health Communications, Inc.1997), Opening to Love 365 Days a Year (Health Communications, Inc. 2000) and The Smart Couple\'s Guide to the Wedding of Your Dreams (New World Library).