Be Sure to Laugh & Play
12 Secrets To Great Romance For The Rest Of Your Life
By Judith Sherven, Ph.D.
NABBW's Healthy Relationships Expert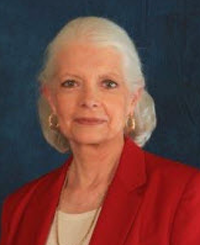 Perhaps you\'re in a long-term relationship and the joy is gone. You don\'t want to be with anyone else but you wish it could be more fun, more exciting.
Do you miss when you were younger and felt more comfortable being silly and playful as a form of real romance? Did you get married and decide you had to act like "grown-ups" and a lot of the fun went with it? Or have you always thought you needed to be serious in matters of love?
Maybe you're single and you imagine, like Judith used to, that marriage was a very "adult" experience and giggles and goofiness had to be left behind.
Well, open your imagination. And, if you're currently in a relationship, dust off your sense of humor! It\'s time to create more romance as you play together more and more and more!
Now, we don\'t mean you have to blow bubbles, play hide and seek or skip hop-scotch. We\'re talking about making more fun out of your ordinary, everyday life together.
You may be saying, "No way, it\'s kids to feed, bills to pay, laundry to do . . . there\'s no time to play around." Or maybe it\'s,"Look, my life is dedicated to providingfor my family, when I get home I\'m too tired to try to be funny and act silly."
But you don\'t have to go out of your wayto have a good time.
For instance, just yesterday we got into a lengthy disagreement about a grammar "problem" in writing our next book. We even made a $5 bet. Then today we spoke with an editor we know and he sided with the positionthat Judith had taken.
Judith: After the call I left my office to go speak with Jim about what had happened. But as I rounded the corner into the hall there was Jim in mock groveling prostrative mea culpa.
Jim: We both laughed and laughed at how wonderfully playful and silly I was! And Judith will get $5 worth of ice cream!
Bringing more humor into your relationship may take new awareness and practice for awhile if you\'re not in the habit of playing with one another.
Jim: That was the case for Judith in the beginning of our marriage. She was inclined to take everything seriously and hated being teased.
Judith: But with Jim\'s encouragement, I realized it was often easier and more fun to deal with stuff, even some of our conflicts, through humor.
So, remember, if it isn\'t life threatening — a health or safety hazard — or dangerous to the well-being of your relationship, it\'s not thaaaaaat serious.
So, play around more, tease one another with love and affection, and enjoy, enjoy, enjoy!
Relationship trainer and motivational speaker Judith Sherven, PhD is an internationally acclaimed expert. In partnership with her husband of nearly eighteen years, Jim Sniechowski, PhD, she has pioneered a visionary approach to successful dating and successful marriage.

A clinical psychologist, Judith worked in private practice in California for twenty-two years. She has appeared on over 900 television and talk-radio shows including The View, CNN, The O'Reilly Factor, 48 Hours, Mars & Venus, Canada AM, and MSNBC. She has been interviewed for and published by hundreds of newspapers and magazines including the Los Angeles Times, USA Today, Chicago Tribune, O, Family Circle, Redbook, Cosmopolitan, Glamour, Playboy, Woman's Day, and Parents' Magazine and is also a columnist for Today's Black Woman magazine.

In addition to her extensive professional background, Judith brings profound personal experience and knowledge to her work. She and Jim didn't marry until she was 44, so she knows the frustration and heartache of endless dating as well as the blessings of a continually enriching marriage. She brings hope for almost every woman!

She has co-authored Be Loved for Who You Really Are (St. Martin's Press 2003), The New Intimacy (Health Communications, Inc.1997), Opening to Love 365 Days a Year (Health Communications, Inc. 2000) and The Smart Couple's Guide to the Wedding of Your Dreams (New World Library).

Judith and Jim\'s most recent website is found at AgelessZoom. Here, they are partnering with several other experts to focus on extreme life extension, also known as anti-aging medicine, experimental gerontology, and biomedical gerontology, refers to attempts to slow down or reverse the processes of aging to extend both the maximum and average lifespan.