A Simple Prayer
A Simple Prayer
By Judith Sherven, Ph.D.
NABBW's Healthy Relationships Expert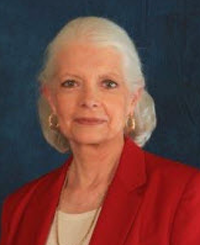 I've been reading a remarkable and lovely book Love Thyself: The Message From Water III written by doctor of alternative medicine and international authority on micro-cluster water Masaru Emoto. You may have followed Emoto's exploration and photographic documentation of how emotions effect frozen water crystals, as he has written several well-received books on the topic.
If not, it's important that you understand that his work is a vivid reflection of the power of your words and emotions to effect the world within you. Because that physical world you inhabit is largely water.
You ARE Water!
According to the U.S. Geological Survey's (USGS) Water Science for Schools web site, "Up to 60% of the human body is water, the brain is composed of 70% water, and the lungs are nearly 90% water…. About 83% of our blood is water, which helps digest our food, transport waste, and control body temperature."
So among the wide variety of Emoto's research, he has photographed water from contaminated sources, which revealed either no water crystals or extremely cloudy and distorted crystals. Then simply by having people pray over the water, or even by putting loving words on paper taped to a bottle containing a small sample from the larger body of water, his follow-up photographs revealed that the water had been transformed. After this loving treatment (prayer or words) now his photographs revealed beautifully shaped and clear water crystals.
While I've known since I was quite young that our emotions and the words and images we use effect our bodies, not just our psyches, I still don't always remember it in every day practice. And I don't always remember it in relationship with myself.
That's why I am so touched and impressed by a simple prayer Emoto recommends we all do-which may be the most difficult prayer you can do if you take it soul-deep-seriously.
Vibrational Change Prayer
As Emoto's research demonstrates, you can change your energetic vibration rather simply, by changing the vibration of the ever-changing water that you are. And that's why I pass along this simple prayer:
Say to yourself either upon awakening or falling asleep or both:
(Your name), I love you.
(Your name), I thank you.
(Your name), I respect you.
It's as simple as that-and it only takes 30 seconds.
The challenge is to actually believe what you are saying. So be sure to practice every day and challenge yourself to believe it to the core of your identity, to the center of your soul. You'll be changing the water in your body and the water on the planet at the same time.
Relationship trainer and motivational speaker Judith Sherven, PhD is an internationally acclaimed expert. In partnership with her husband of nearly eighteen years, Jim Sniechowski, PhD, she has pioneered a visionary approach to successful dating and successful marriage.

A clinical psychologist, Judith worked in private practice in California for twenty-two years.  She has appeared on over 900 television and talk-radio shows including The View, CNN, The O'Reilly Factor, 48 Hours, Mars & Venus, Canada AM, and MSNBC. She has been interviewed for and published by hundreds of newspapers and magazines including the Los Angeles Times, USA Today, Chicago Tribune, O, Family Circle, Redbook, Cosmopolitan, Glamour, Playboy, Woman's Day, and Parents' Magazine and is also a columnist for Today's Black Woman magazine.

In addition to her extensive professional background, Judith brings profound personal experience and knowledge to her work. She and Jim didn't marry until she was 44,  so she knows the frustration and heartache of endless dating as well as the blessings of a continually enriching marriage. She brings hope for almost every woman!

She has co-authored Be Loved for Who You Really Are (St. Martin's Press 2003), The New Intimacy (Health Communications, Inc.1997), Opening to Love 365 Days a Year (Health Communications, Inc. 2000) and The Smart Couple's Guide to the Wedding of Your Dreams (New World Library).

Judith and Jim\'s most recent website is found at AgelessZoom. Here, they are partnering with several other experts  to focus on extreme life extension, also known as anti-aging medicine, experimental gerontology, and biomedical gerontology, refers to attempts to slow down or reverse the processes of aging to extend both the maximum and average lifespan.