12 Secrets To Great Romance For The Rest Of Your Life
12 Secrets To Great Romance For The Rest Of Your Life
By Judith Sherven, Ph.D.
NABBW's Healthy Relationships Expert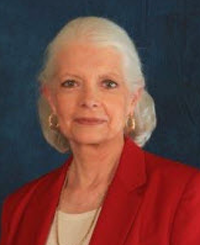 You can have The New Intimacy in your life. And, it\'s easier than you think!
All you have to do is begin practicing the first of these ten steps. When
you feel comfortable, add the next one that attracts you most. Before long
you\'ll notice a difference in your confidence, self-respect, your capacity
to give and receive love and, of course, the intimacy that makes it all
worthwhile.
See what magic you create!
Step 1: ACCEPT COMPLIMENTS. Do you have trouble accepting compliments? Most people do. The first step toward The New Intimacy is to pay attention to every compliment you receive — from anyone. A compliment is love-in-shorthand. Practice accepting compliments with a simple, "Thank you." Your heart will open, you will begin to feel generous and eager to give the gift of taking what someone wants to give to you. Then, watch the world become a place you only imagined was possible.
Step 2: NOTICE DIFFERENCES. Differences hold the key to a richer and more meaningful life. Our differences are the celebration of all that is possible, including you. As you practice the basic truth that — the other person is not you — so that you have to discover who he or she is, you will move beyond isolation, loneliness and the yearning for connection. The simple act of paying attention to how different other people are from you will change your life forever.
Step 3: EXPRESS YOURSELF. No one just like you has ever lived before or will ever live again. That\'s much more than a superficial observation. It is as profound a truth as there is in this life. When you appreciate just how unique you are, you will understand the importance of never shortchanging the truth of what you feel, what you believe and what you desire. You will never pass this way again just as you are. Express yourself. Give your partner, and yourself, the chance to find out what it is that makes you you.
Step 4: RESERVE JUDGMENT. It\'s so easy for us to get caught up insisting on what we think is right, or sensible, or appropriate. Those are judgments. When you make them in a knee-jerk Fashion, without thinking, without taking the time to find out if they really apply, you not only wipe out the person you hurl them at, you sentence yourself to the solitary confinement of being the way you\'ve always been. If you yearn for more from your life, one of the simplest ways you can have more is to reserve judgment and let others and the world become your teacher. When you take the time to reserve judgment, you will liberate yourself from the solitary confinement of being the way you\'ve always been.
Step 5: LISTEN ACTIVELY. Talking is easy for most people. Listening is another story. To listen actively you have to tune in to your partner\'s experience from his or her own point of view. That\'s the only way you\'ll know what\'s really going on. Otherwise all that happens is you stay stuck in your own world, waiting for your turn. So, open to a possibility that\'s different from your own. You know how boring mutual monologues can be!
Step 6: TAKE RESPONSIBILITY. In any relationship, two people are always teaching each other exactly how they expect to be treated right from the first moment. So, you have impact. Every relationship is co-created, that\'s the beauty of being with someone. Why waste your time pretending to be powerless. That\'s only a game you play with yourself. When you take care with who you are, you give your partner the opportunity to care for you.
Step 7: DISAGREE. Can you say "No" when you have to? Or do you keep your frustrations hidden until you explode? If so, you\'re being disrespectful of you and your partner. Differences are bound to rise in any relationship. They are a chance to define who you are distinct from your partner. Make a point of voicing your disagreement. Stop yourself from being invisible.
Step 8: LOVE EVERYDAY. Don\'t let any day go by without expressing your love in some way. It doesn\'t take much. Just give small kindnesses! Little gifts, surprise notes, special snuggling, calls to the office, you name it. These small moments of affection will keep your love alive and open your conscious creativity to ever more delights. After all, what\'s the point of being with someone and not enjoying it!?
Step 9: ASK, ASK, ASK. It\'s not true that if you have to ask for what you want it won\'t mean as much. That\'s an adolescent belief. In a real relationship, your partner can\'t hear what you\'re not saying. Trust enough to make yourself available to the relationship and to getting what you want. When you hold back and then are disappointed, you only creat resentment.
Step 10: INCLUDE CONFLICT. When two people live together over time, conflicts are inevitable. If you deny that fact, you will suffocate the life out of your relationship. The point is, how can you make them productive? Conflict is just like the sand in an oyster — annoying, irritating, but you have to have it to get the pearl!
Step 11: BE CURIOUS. Genuine curiosity is the finest aphrodisiac there is. When your partner wants to know who you really are, the good and the not-so-good, the whole package, what finer compliment can you ask for? And when you let your partner in to your thoughts and feelings, what finer gift can you give in turn?
Step 12: RECEIVE LOVE. Love may not always show up just as you expect. In fact, it\'s unavoidable that your partner will express love is ways you hadn\'t anticipated. He is not you. She is not you. If you only want love to come the way you want it, you\'ll only get what you\'ve always had. Real love is a wonder that will come from beyond your imagination. Open and receive it!
Relationship trainer and motivational speaker Judith Sherven, PhD is an internationally acclaimed expert. In partnership with her husband of nearly eighteen years, Jim Sniechowski, PhD, she has pioneered a visionary approach to successful dating and successful marriage.

A clinical psychologist, Judith worked in private practice in California for twenty-two years. She has appeared on over 900 television and talk-radio shows including The View, CNN, The O'Reilly Factor, 48 Hours, Mars & Venus, Canada AM, and MSNBC. She has been interviewed for and published by hundreds of newspapers and magazines including the Los Angeles Times, USA Today, Chicago Tribune, O, Family Circle, Redbook, Cosmopolitan, Glamour, Playboy, Woman's Day, and Parents' Magazine and is also a columnist for Today's Black Woman magazine.

In addition to her extensive professional background, Judith brings profound personal experience and knowledge to her work. She and Jim didn't marry until she was 44, so she knows the frustration and heartache of endless dating as well as the blessings of a continually enriching marriage. She brings hope for almost every woman!

She has co-authored Be Loved for Who You Really Are (St. Martin's Press 2003), The New Intimacy (Health Communications, Inc.1997), Opening to Love 365 Days a Year (Health Communications, Inc. 2000) and The Smart Couple's Guide to the Wedding of Your Dreams (New World Library).

Judith and Jim\'s most recent website is found at AgelessZoom. Here, they are partnering with several other experts to focus on extreme life extension, also known as anti-aging medicine, experimental gerontology, and biomedical gerontology, refers to attempts to slow down or reverse the processes of aging to extend both the maximum and average lifespan.